Whether you are sharing new product developments or sharing your weekend plans, posting to your communities will keep your members engaged in your content and allow you to connect in a personal, reachable way. Learn about the many features Kajabi has to offer with community posts.
---
In this article:
---
How to use Community Posts
Posting to your community is an opportunity to engage with your audience in a meaningful, impactful, and transformative way.
Things you may want to share in a Community post:

Important announcements

Status updates

Special instructions

Bonus content

Topics for discussion
---
Creating a post
Open the Products tab from the Dashboard.
Click the Community Product you wish to access.
Then, click Go to Community.
Click Write Something to create a Post:
---
Adding media to a post
Upload an image
Include a visual image to your Post to include a variety of media to your Feed and Topics: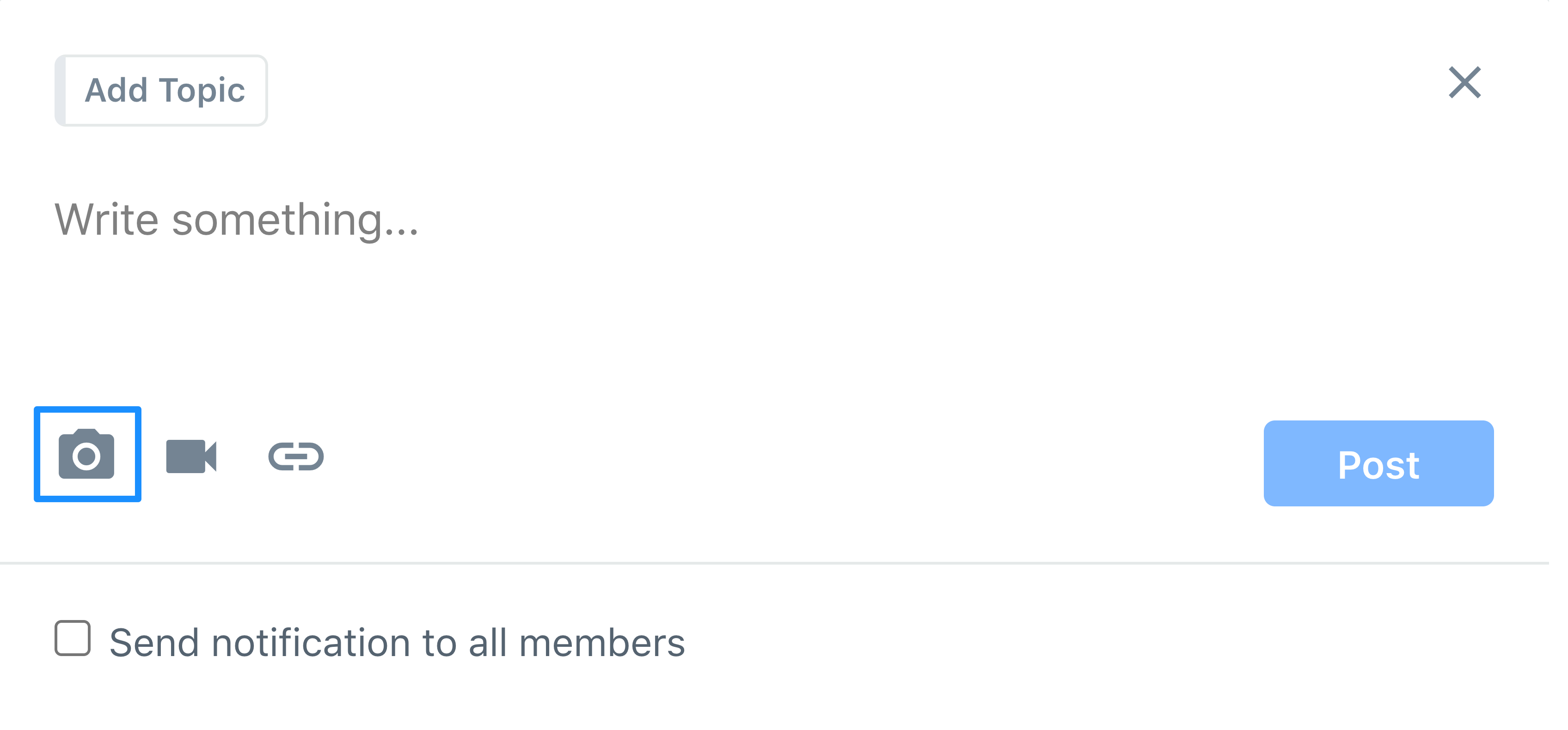 Add a Video
Add a video with a video link to share videos, go live within your Community, add your own videos with your links from YouTube, Vimeo, Wistia, or any video link: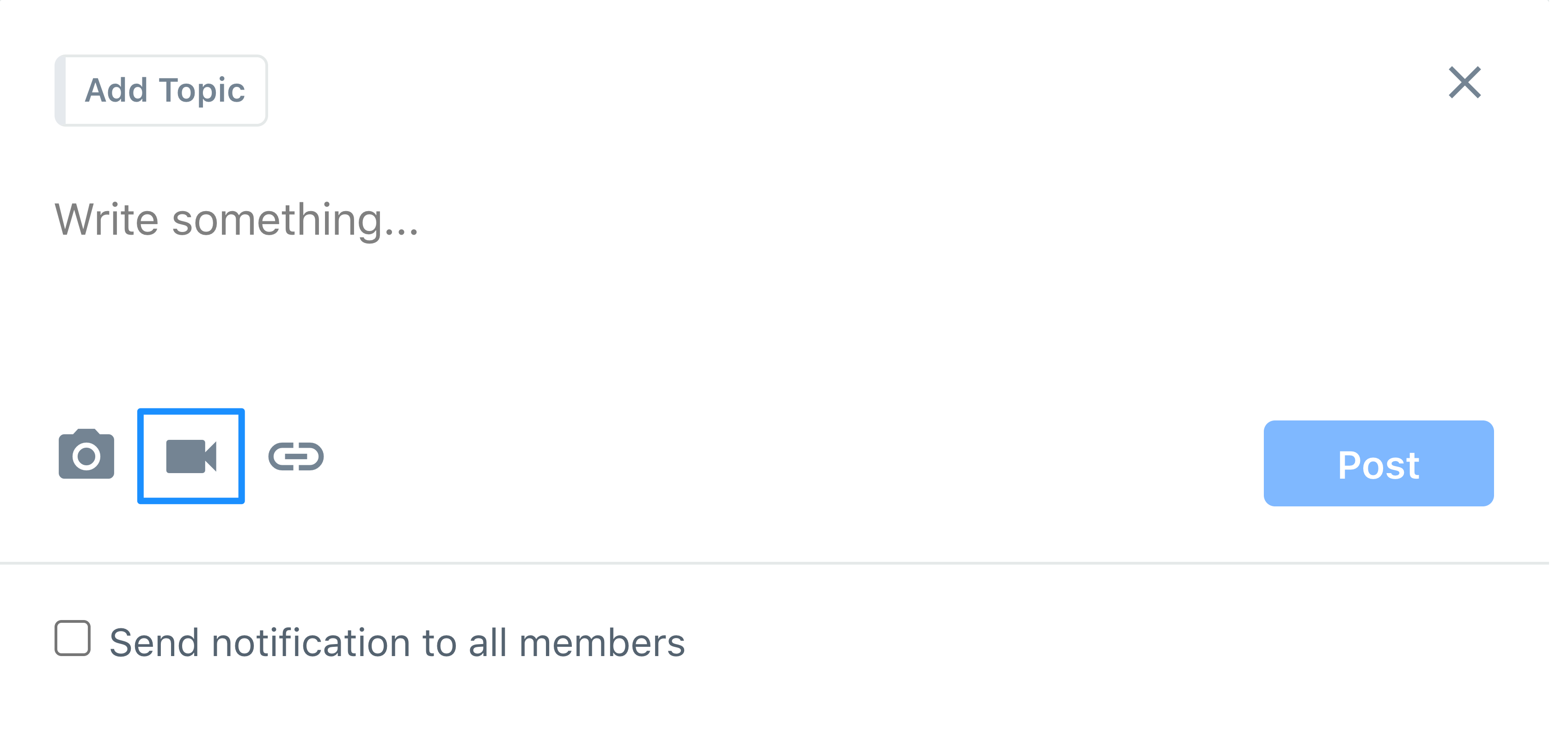 Include a link
Share a link to articles, pages, blogs, recommended Offers, and more with your Community by adding a link as the Media Type for your Community Post: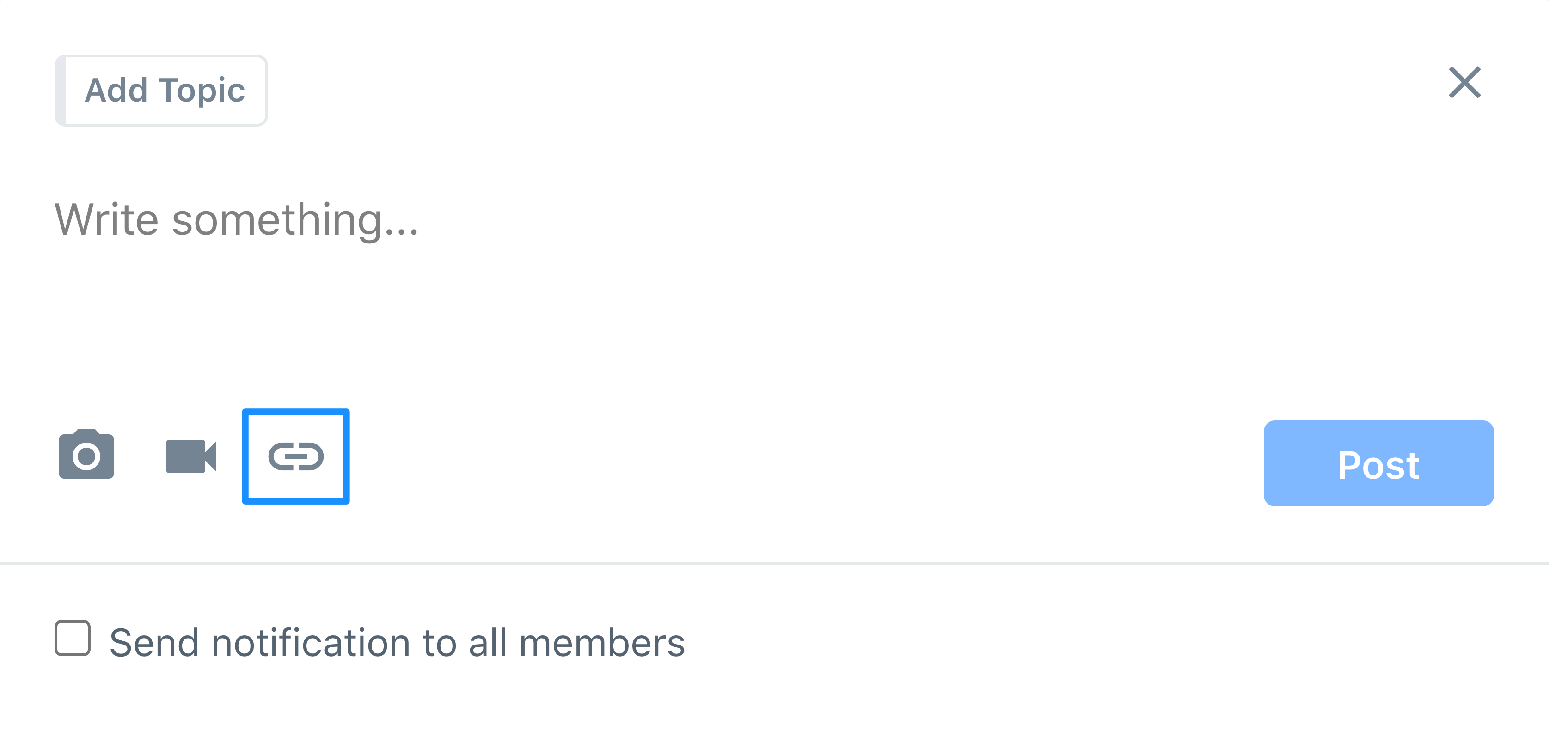 ---
Post actions
Use different Community Post Actions to follow and unfollow existing Community Posts, pin a post to the top, edit the Post, and delete a Post.
For More information on Post Actions, follow along with a more in-depth article: Using Post Actions
---
Send a notification

Click Send notification to all members

to notify all Community Members of your Post. This can be used to provide updates, announcements, and more.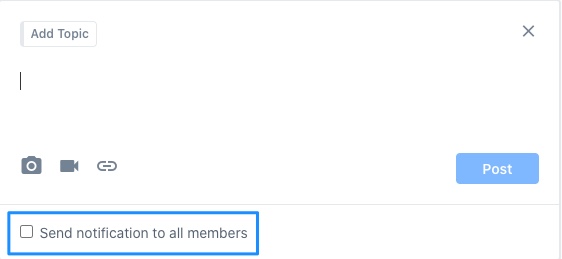 ---
Community notification guide
Notifications can vary depending on the the person posting, commenting, tagging, and their individual email preferences for their account.
Refer to the guide below to learn when a notification is sent depending on when a Site Owner, Account User, or Member creates and acts on a Community post.
Learn how to update your email preferences and learn how your members can update their email preferences to find more information on account email notifications.
If all email notifications pertaining to posts and comments in a community are permitted the community notification guide below will apply: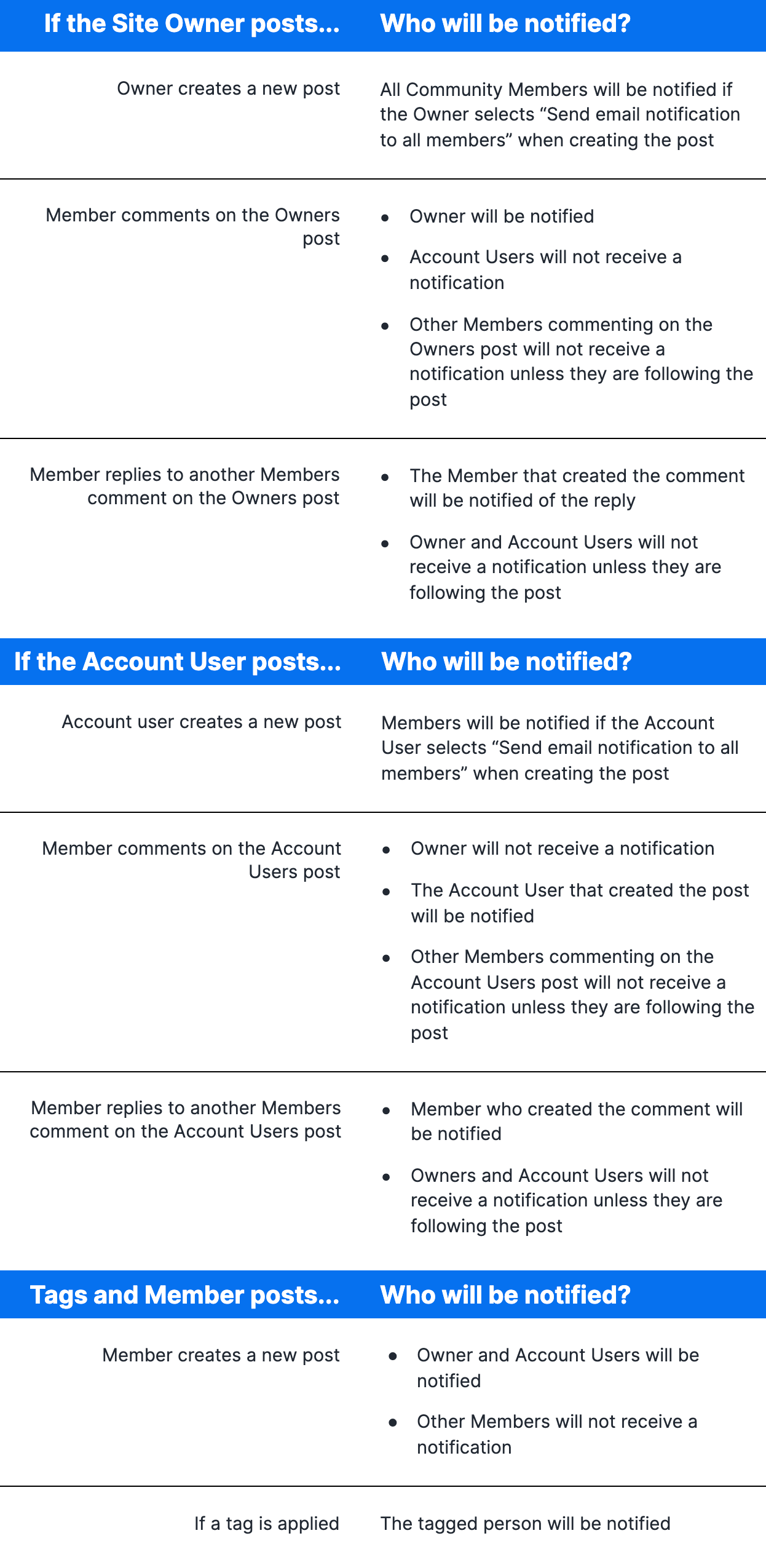 Note:
All comments and replies on a specific post will create notifications for any Site Owner, Account User(s), or Member(s) following the post.
Learn to follow Community posts