Learn to download your videos uploaded into Kajabi to store and easily access in your hard drive for future use.
---
In this article:
---
Download video from your product
Download videos from your Product Posts to store on your computer or hard drive:
Click the

Products

tab from the Dashboard.
Select the Product containing the video you wish to download.
Click the title of the Product Post containing your video.
Open the Video Actions dropdown menu under the video player.
Click Download Video:
After selecting Download Video your web browser will open a new tab containing your video.
Click the menu icon in the bottom right corner of the video and select Download to download to your hard drive: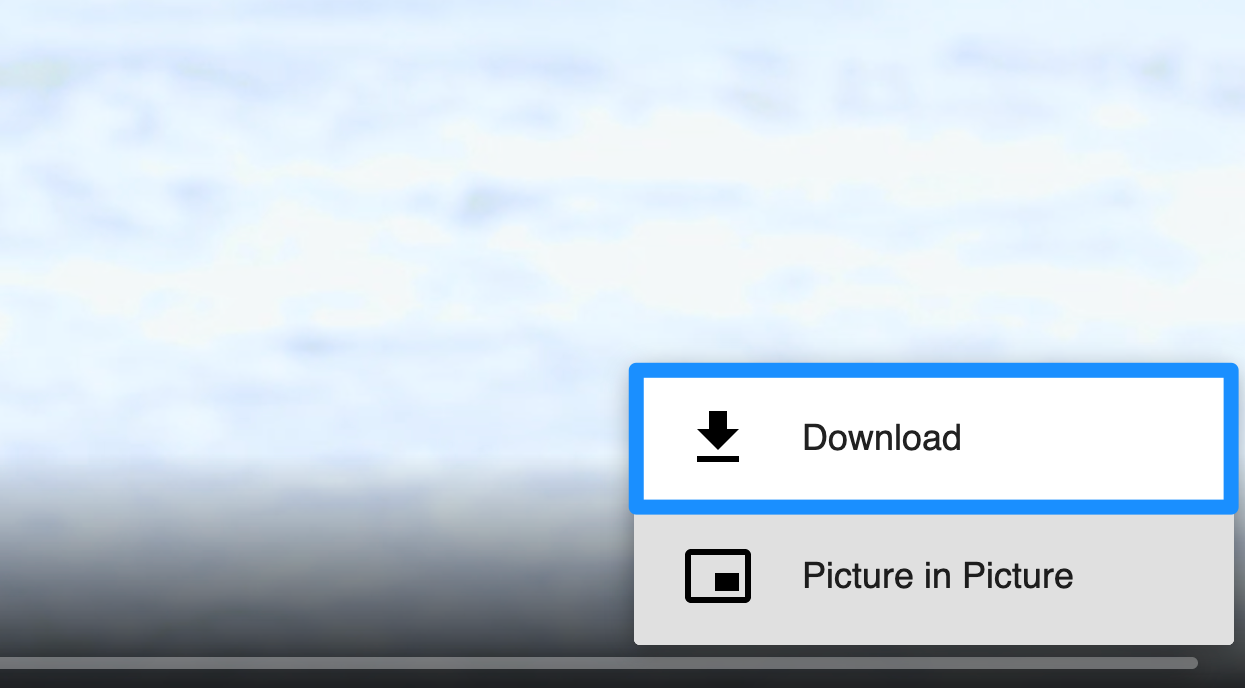 ---
Download video from your landing page
Download videos from pages on your site to store on your computer or hard drive:
Click the Website tab from the Dashboard.
Select the Page containing the video you wish to download.
Click Customize.
Hover over the Video Block and click Edit.
Click Video Actions in the sidebar editor.
Select Download Video: