Text is where the magic happens in email marketing, guiding the reader from initial interest to taking action. Learn to add Text to your emails to communicate with your contacts, market your content, and describe your value.
---
In this article:
---
Add a text section
Communicate your message to your recipients by adding a Text section.
To add a Text section to your email:
Click the section you want to edit or create a new one.
In the sidebar, select

Add Section.
From the list, select

Text.
Your newly created Text block will generate at the bottom of the section.
Click

Save

to keep your changes:
---
Customize your text
In a Text Block, configure the width of the section and customize your Text according to your language and brand.
In your email, hover over the existing Text you want to edit and click

Edit.
Navigate to the sidebar and select the number of columns to adjust the width of the Text Block.
Then, customize your Text in the text field.
Click

Save

to keep your changes:
---
Text editor
In the Text Box of the Editor, you can:
Access your Email source code to embed or enter code scripts and integrate even more into your emails! Click here to learn more: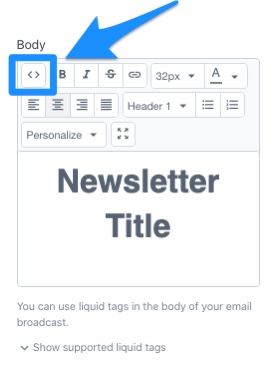 Customize the appearance of your text by making it bold, italicized, or strikethrough: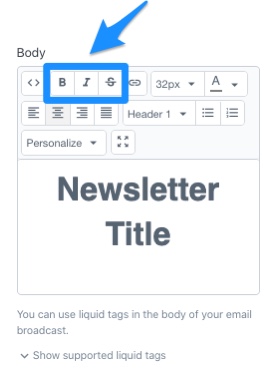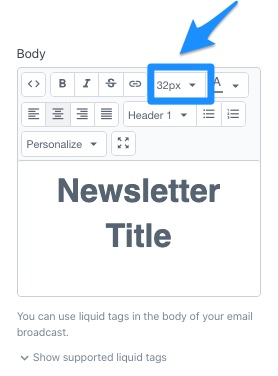 Change the color of specific sections of your text: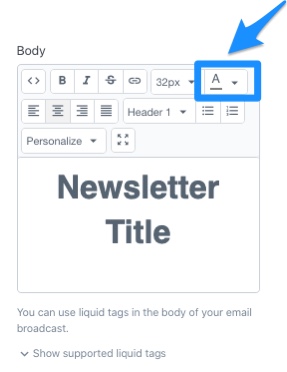 Adjust the alignment of your text section: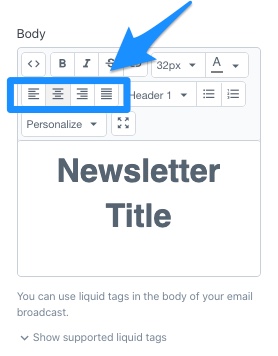 Change the header size of your text: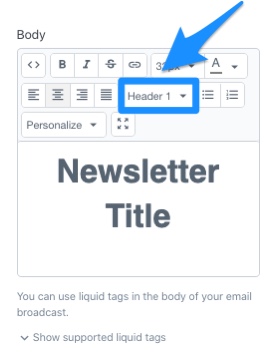 Create ordered and unordered lists within your text: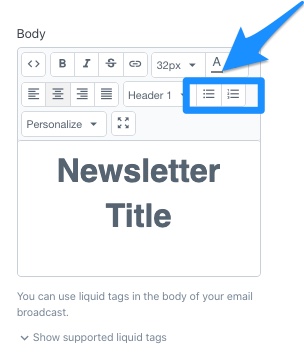 Personalize your email with the information captured with your Forms to increase engagement: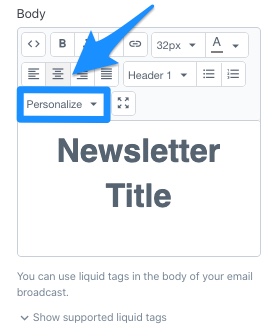 Insert/Edit a link in your text to create interactive, clickable text: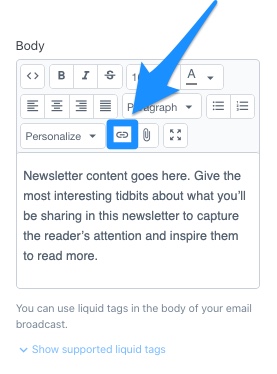 Upload File into the body of your email for your recipients to download: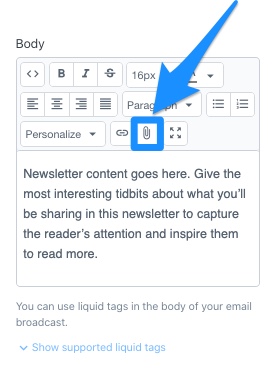 Warning:
Attaching large files can cause an email to trigger your recipients' spam filters.
Enlarge the Text Box to more easily edit your Text: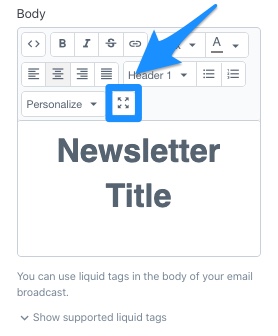 And that's how to add and customize a Text section in an Email! Please vote below and let us know if you found this article helpful. We value your feedback. Thanks for being the best part of Kajabi!