Whether you are restricting access to your course based on time or by the number of members joined, creating a waitlist is an excellent method for allowing those who are interested in your Offer to opt-in and potentially purchase your Offer when it becomes available again. Learn to create a waitlist for your Offer.
---
In this article:
---
Step 1. Create your waitlist form
First, create a Form on Kajabi to collect the contact information for contacts that wish to join your Offer waitlist.
Open the Marketing tab from the Dashboard.
Click Forms in the sidebar.
Navigate to the top right corner and click + New Form.
Enter the title of your form into the Title text box field.
Customize your Form. Learn more
Then, click Save:
---
Step 2. Build your waitlist landing page
After creating your Form, build and customize the landing page that will contain your Form and communicate to your visitors that the Offer has reached capacity.
Learn to add a Form to your page.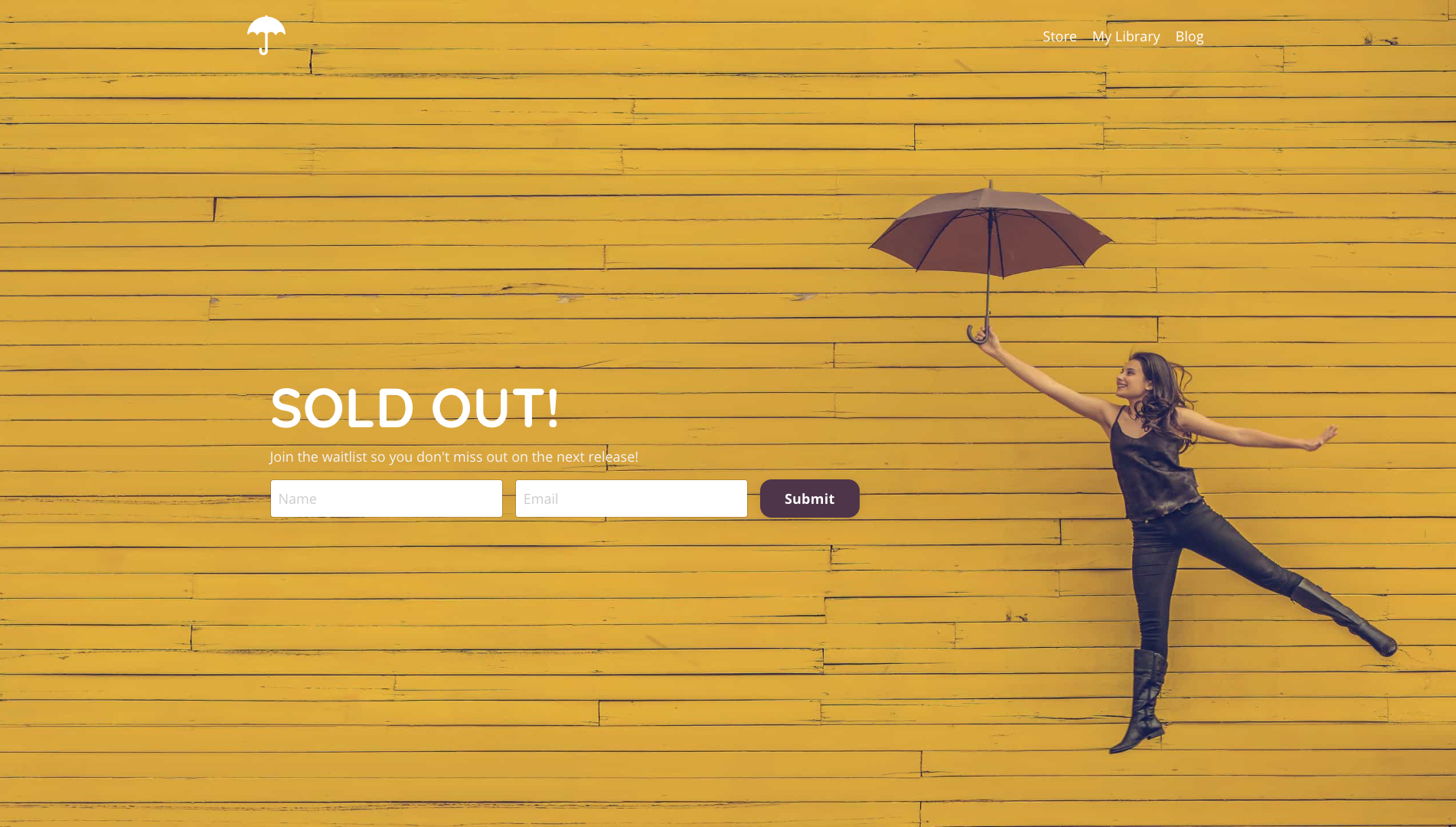 ---
Step 3. Set up your limited quantity offer
Now that you have your prepared your Form and landing page, update your Offer to limit the quantity of purchases and redirect to your waitlist landing page.
To set up your limited quantity offer:
Open the Sales

tab from your Dashboard.
Select the Offer

you wish to limit or create a new Offer.
Open the Offer Details card.
Navigate to the

Quantity limit

card.
Add your desired quantity.
Select the page you wish to display when the quantity limit has been reached.
Then, click Save

to keep and apply your changes:
---
What is my members' experience if an Offer sells out?
If purchases for your Offer reach your set quantity limit, attempts to purchase your Offer after it has sold out will be redirected to your custom landing page.