---
In this article:
---
Cookie disclaimers
Cookie Disclaimers are a great way to stay in compliance with the various local, federal, and international privacy laws that may impact your business. Learn more
With Kajabi, you can inform your visitors of the various cookies used on your site by installing and managing a third-party cookie disclaimer.
Click to learn more about the cookies Kajabi uses.
We suggest using free cookie managers like Cookie Script or a paid cookie manager like Osano or OneTrust on your site.
---
Add a cookie consent banner script
For the purpose of this guide, we added the Standard Cookie Script from Cookie Script onto our site for this example.
After finding your desired Script, add your Script to your site:
First, copy the generated script.
Then, log into your Kajabi account.
Open the

Settings

tab from your Dashboard.
Click

Site Details.
Scroll down to the

Pages Scripts section.
In the

text box, paste your generated script.
Click

Save:
Adding your Cookie Script to the Page Scripts of your site will install your Cookie Disclaimer to every page of your site to allow your page visitors to accept or block the cookies your website uses.
Preview your site to view your newly installed Cookie Disclaimer!
Example of a Cookie Script Banner: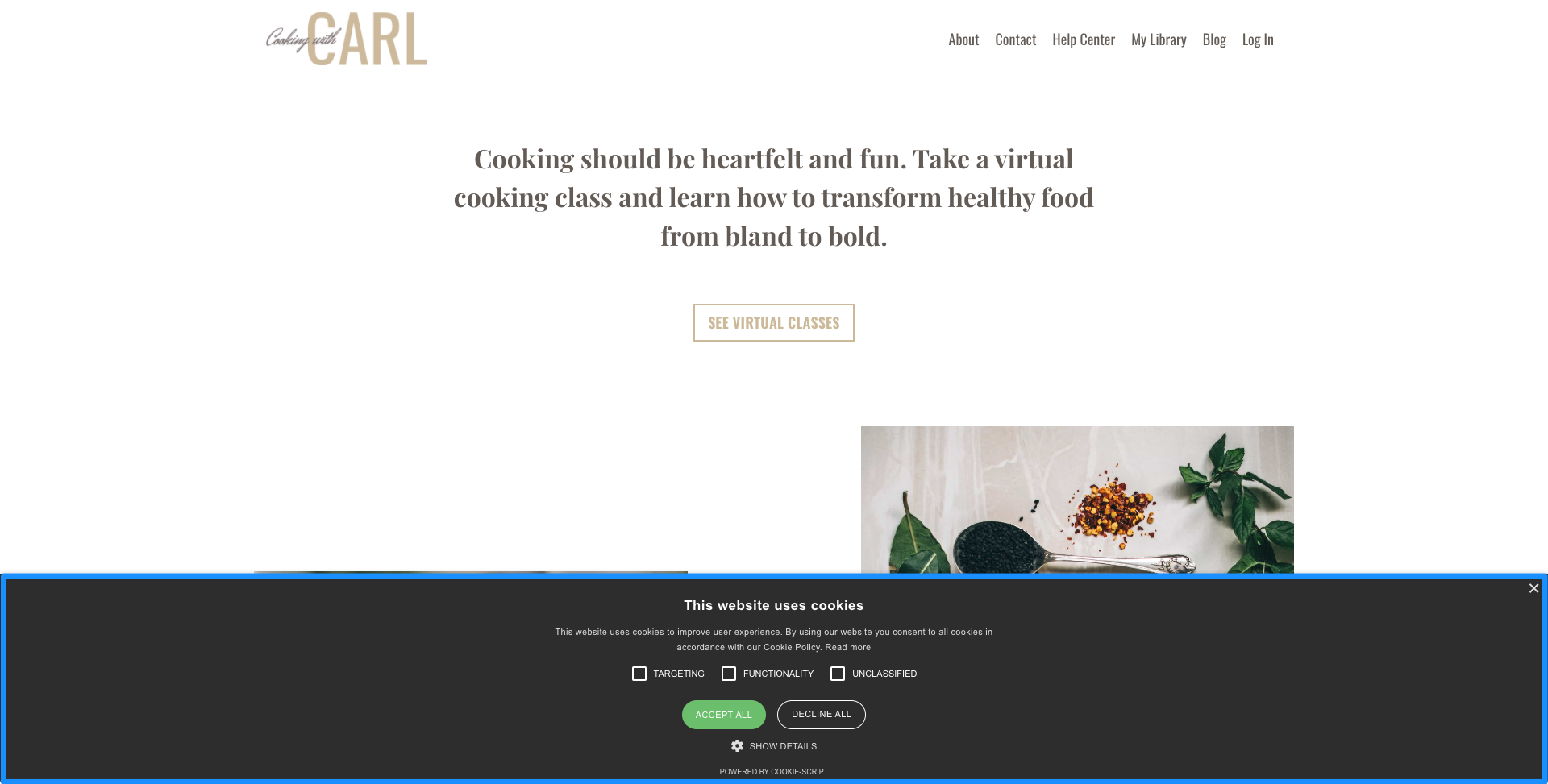 Tip:
If you have access to the Code Editor available with the Pro Plan, paste your preferred Cookie Script to specific Pages of your site!
Learn more about our different pricing plans at
kajabi.com/pricing
.
And that's how you can add a cookie disclaimer! Please vote below and let us know if you found this article helpful. We value your feedback. Thanks for being the best part of Kajabi!