Learn how to send an Email Broadcast to a single contact.
---
In this article:
---
Email Broadcasts
To send an email to a single contact, you will need to use Kajabi's Email Broadcasts.
Email Broadcasts are a type of marketing emails on Kajabi, commonly used as Email Blasts, Newsletters, or individually crafted emails sent to a specified audience.
Build and design your Email Broadcasts with the Email Visual Editor or the Classic Editor to reach your audience and grow your brand.
Learn to create an Email Broadcast.
Tip:
To send an email to a contact, that contact must be subscribed to your Marketing Emails. If they are not subscribed you will not be able to send that contact an email. Learn more about
subscription status.
---
How to send an Email Broadcast to a single contact
Sending an Email Broadcast to a single contact is made easy with Kajabi!
To send your email broadcast to a single contact:
Open the Profile of the contact you wish to email in your People tab.
Then, copy their email address from the email field: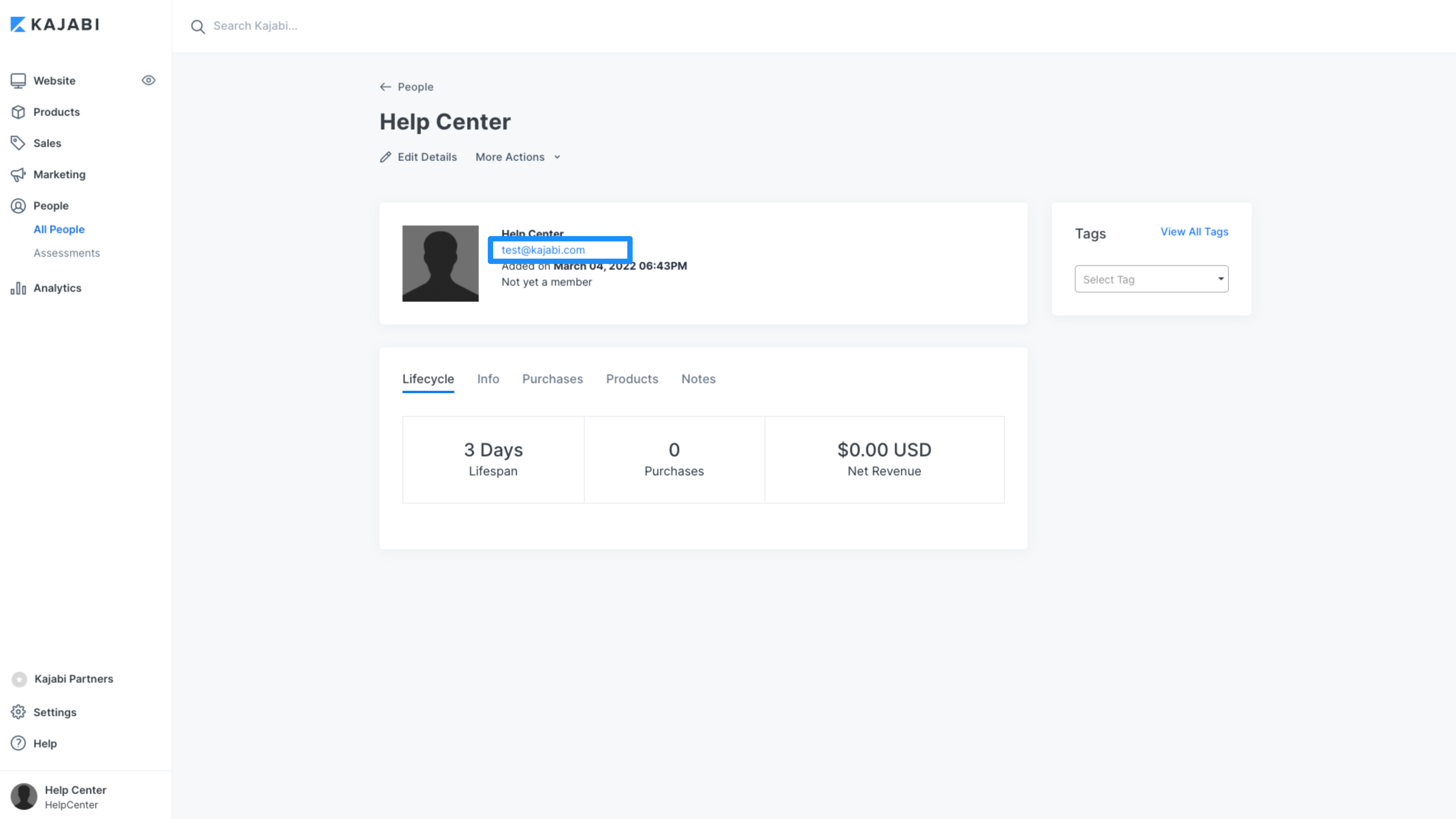 Next, open the Email Broadcast that you wish to send to that contact if it has already been created or you can choose to create a new Email Broadcast.
Click Select Recipients:
On the Select Recipients screen, under "Who will receive this broadcast?" open the dropdown menu.
Then, click Custom Segment.
Next, open the Select Filter dropdown menu.
In this menu, you will want to select Email Contains under "Default Field Filters".
This will create an empty field box, which you can use to paste in your chosen contact's email address. Your custom filter should look similar to the image below: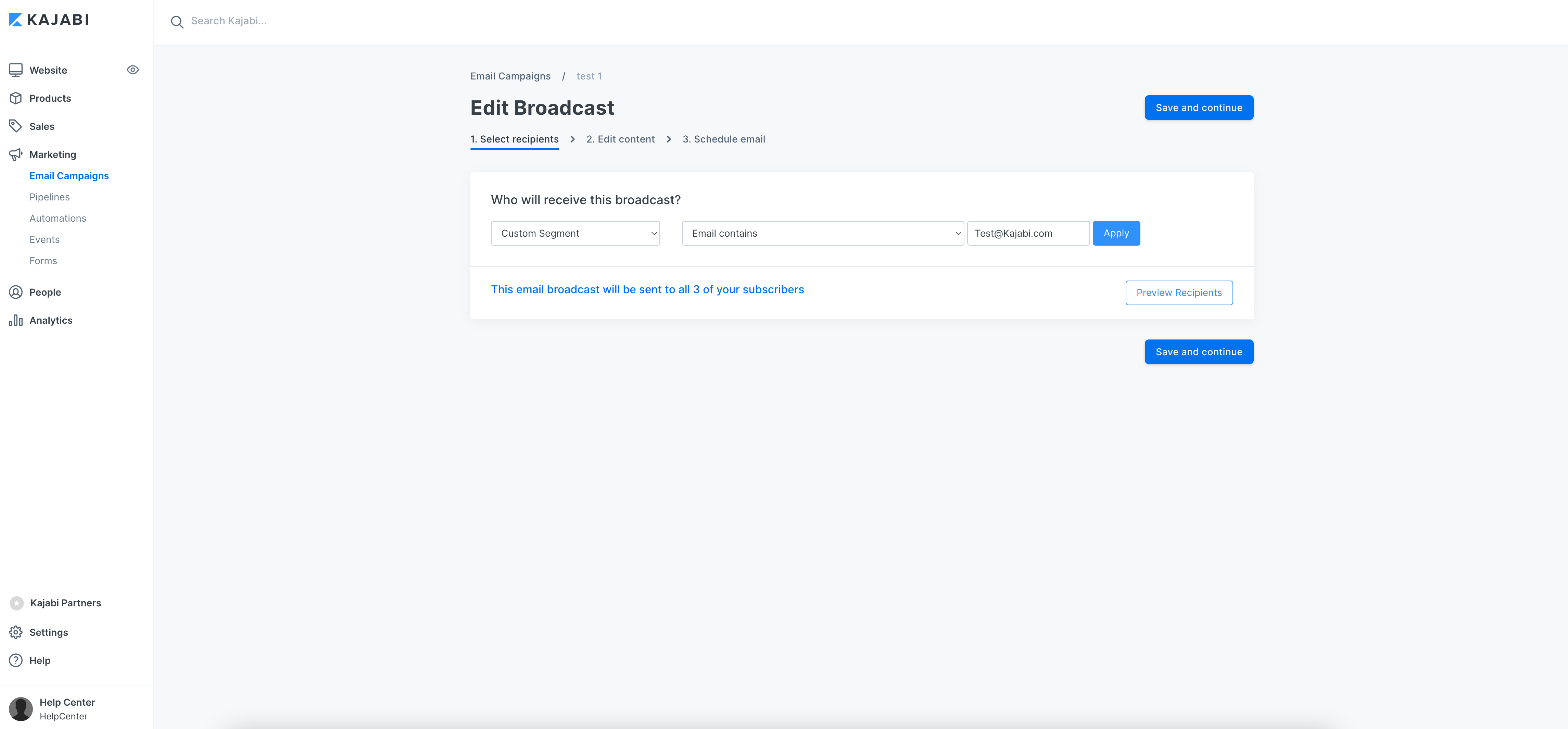 After adding your selected contact, click Apply: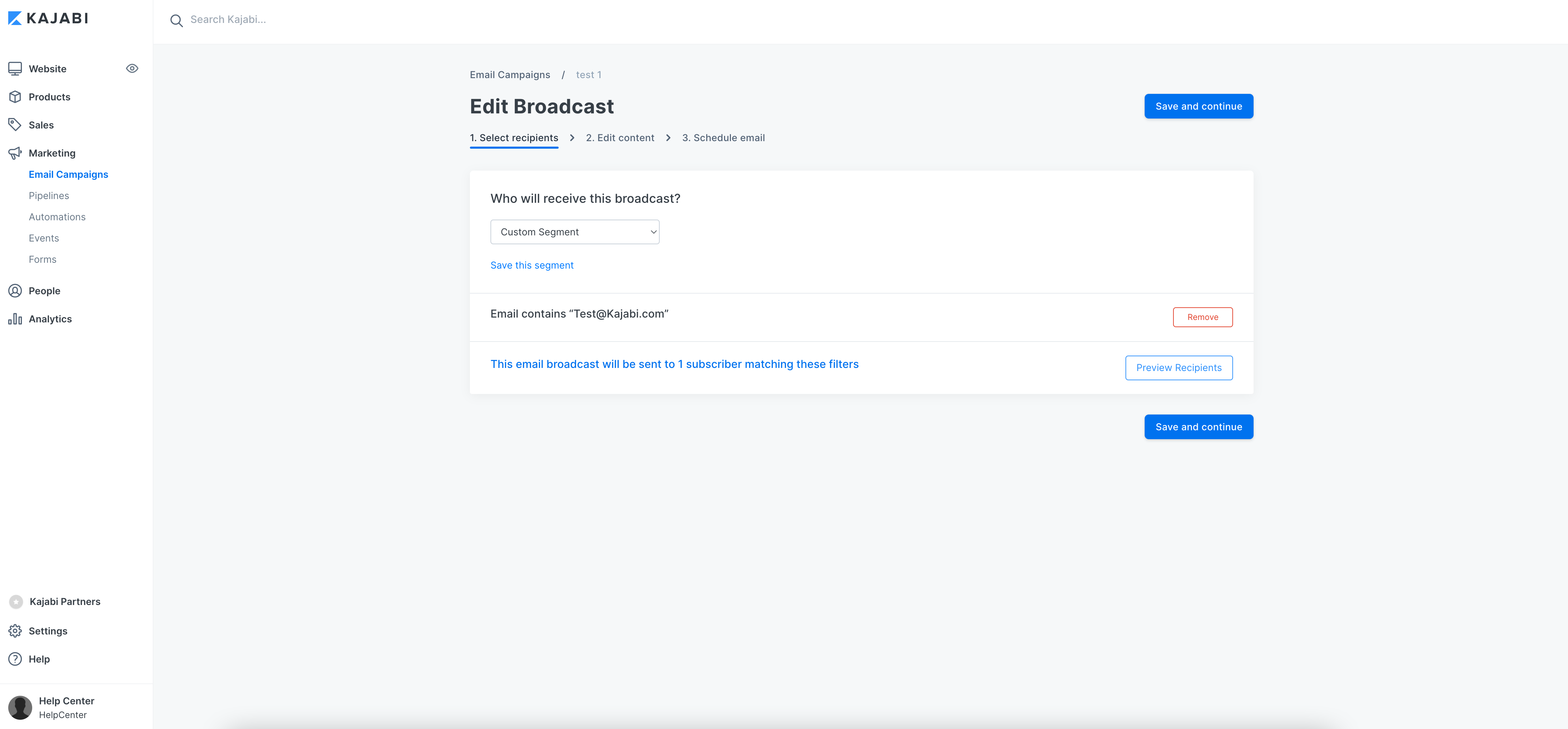 Be sure to to click save and continue to save your changes and move on to editing your email content before sending your email!