If you have created custom fields to capture first and last names, your contacts will appear nameless in the People tab. Learn to fix your contact names to populate in the Name column of your People tab.
---
In this article:
---
Why does this happen?
Kajabi provides a default "Name" field that accepts both first and last names. However, if custom fields are used to collect separate first names and last names instead of the provided name field, the names captured in the custom fields will appear in the Info Tab or the Edit Details page for the contact rather than the Name column of the People tab.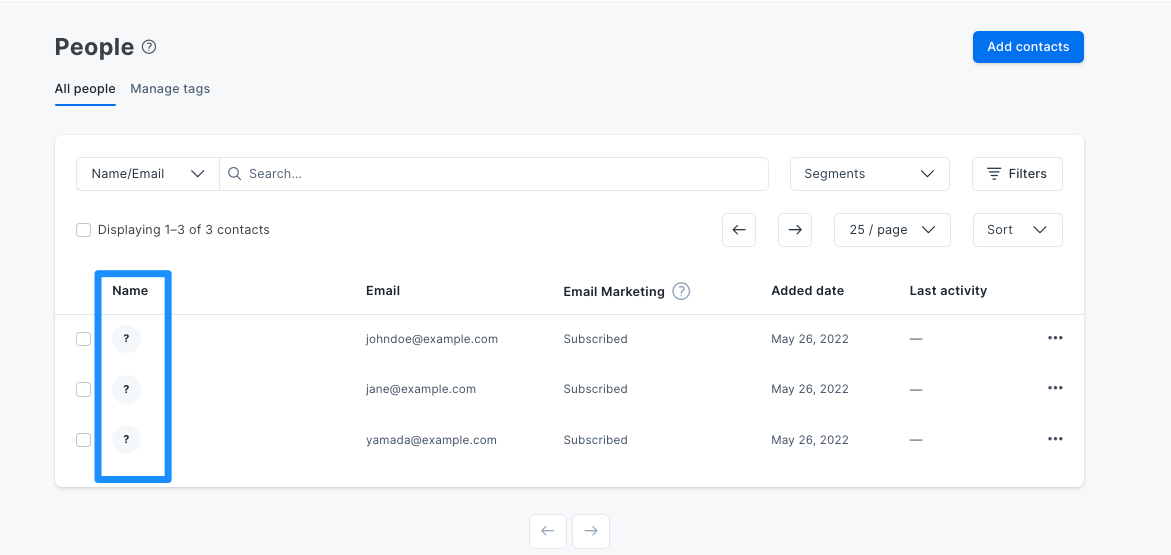 ---
Fix contact names
Avoid this problem in the future by removing the custom fields for first and last names to ensure that your contacts complete the default Name field Kajabi provides when submitting a Form.
However, if you have collected the first and last names in a custom field it is not too late to address the issue and display the collected names in the Name column.
Step 1. Export your contacts
If you have collected names with custom fields you will need to export your contacts and re-upload their information to your People tab to display the names in the default Name column.
First, export your contacts. Learn to export your contacts.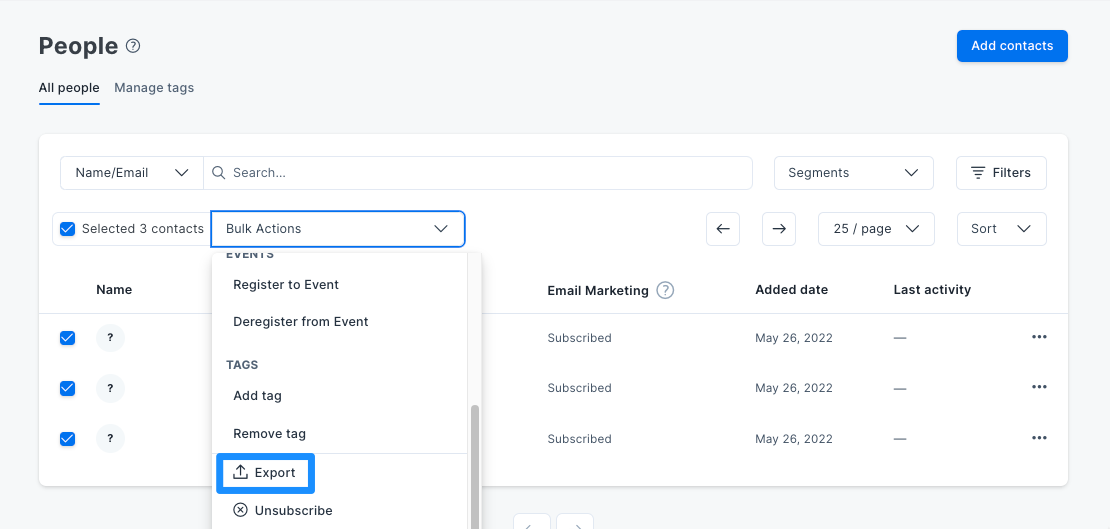 Step 2. Edit your CSV file
After exporting your contacts, you will receive a CSV file from Kajabi containing your exported contacts. In this step, open the CSV file with your preferred digital spreadsheet (e.g., Excel, Numbers, Google Sheets) to edit the name column(s).
Edit your CSV file with the following adjustments:
Locate the column titled, "First Name" and change it to "Name".
Combine the first and last names into a single Name column if you wish to display both first and last names in the Name column of your People tab. Learn more
Delete all columns except for your updated Name column and the email column.
Ensure that the email column is maintained. This will allow you to update the information for your contacts without creating duplicates.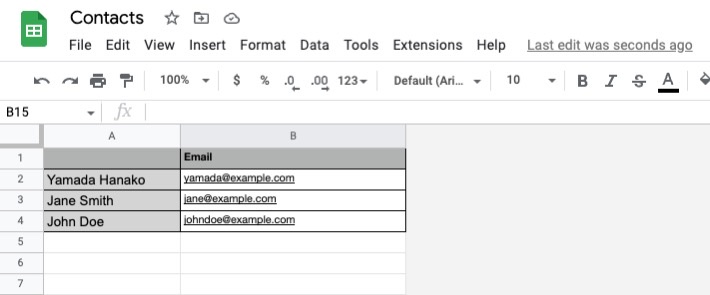 Step 3. Upload your file to your People tab
After updating your CSV file, re-upload your contacts onto your People tab.
Note:
Use the Import CSV selection to upload your updated CSV file. Kajabi will detect your Name column and Email column within your CSV file to re-upload your updated contact information to each corresponding contact.
Learn to import your contacts to Kajabi.
After uploading your adjusted CSV file to your People tab, Kajabi will update your contacts corresponding with each email address to display the name in the Name column of your People tab.