BETA:
The Kajabi Payments beta is currently available to Kajabi customers whose businesses are based in the US.
Learn to accept Kajabi Payments on all of your Offers with a single click.
---
In this article:
---
How to update all Offers from Stripe to Kajabi Payments
You can update all of your Offers at the same time to accept credit/debit cards via Kajabi Payments instead of Stripe without needing to edit them one by one.
Here is what you can expect:
Any Offers accepting PayPal will continue to accept PayPal.
Your checkout pages will stay exactly the same unless you choose to enable Apple or Google Pay on all your Offers as well. Learn more.
Any subscriptions or multiple payments that are currently on Stripe, will remain on Stripe, and only new purchases will be on Kajabi Payments.
You can also choose to automatically enable digital wallets like Apple Pay and Google Pay on all your Offers to increase conversions at checkout.
To convert all of your Offers to Kajabi Payments:
Open the Sales tab from your Dashboard.
Click Offers.
Locate the banner at the top of the screen.
Select Show me how from the banner: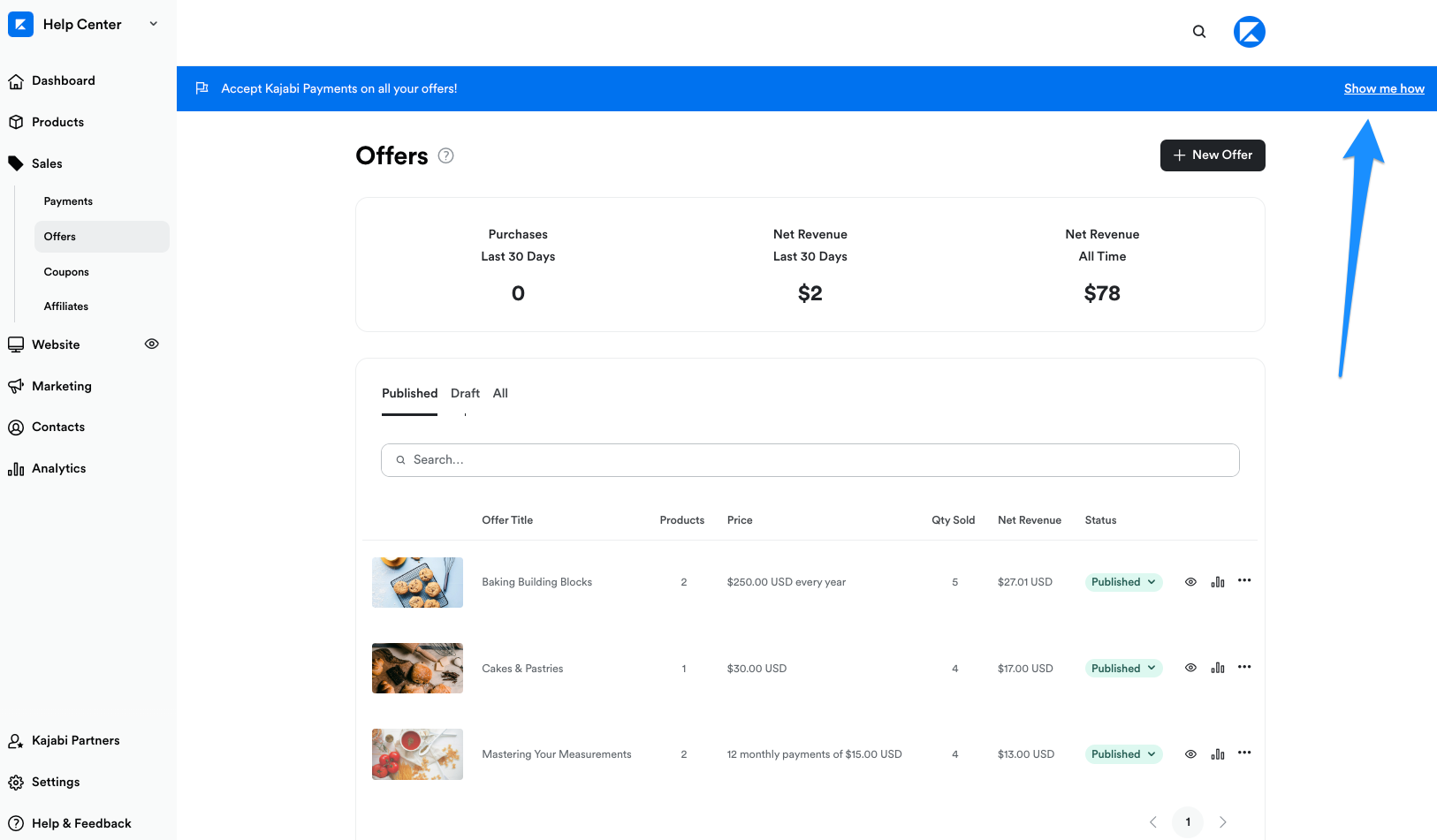 Then, select Convert Offers: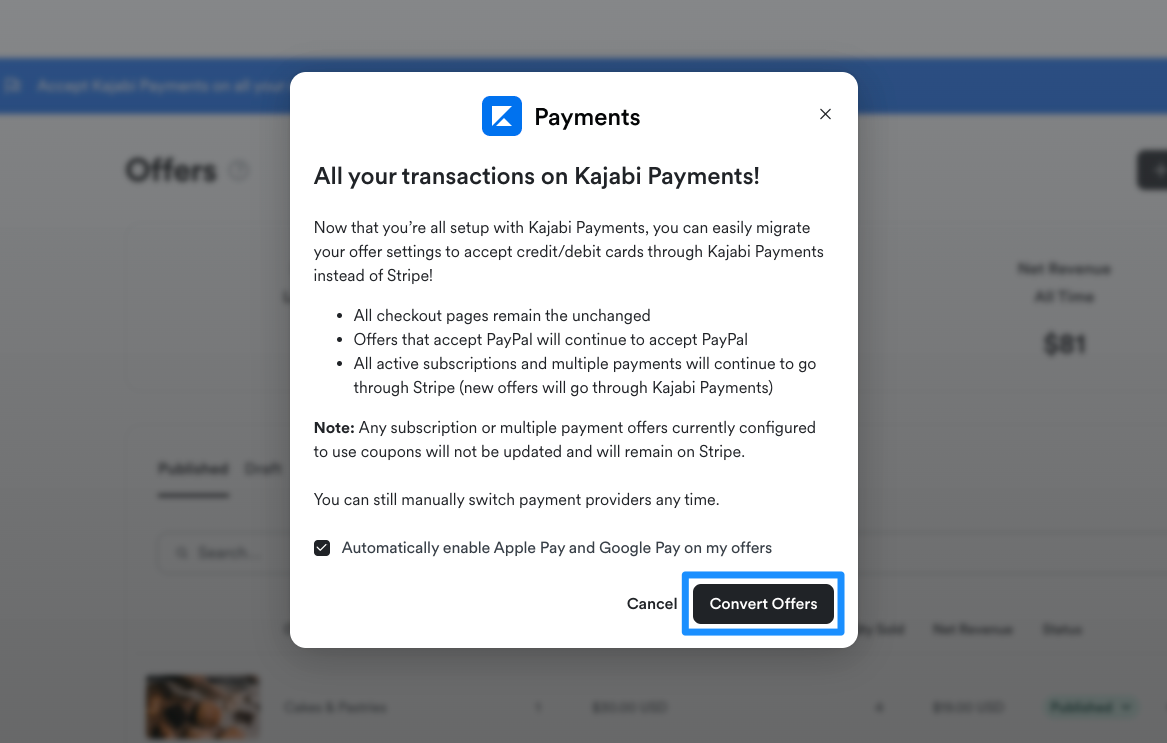 Once our Offers are done updating, you will receive an email from Kajabi Payments notifying you that conversion is complete! This is an instant process and will not disrupt any sales that happen while your Offers are updating.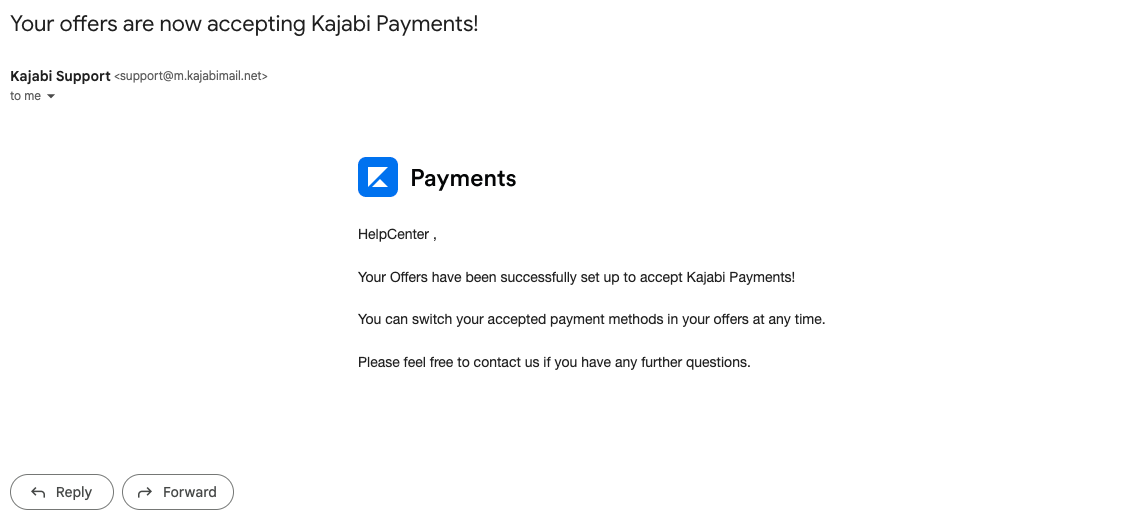 You can always change the payment provider on each Offer manually.
---
And that's how you can accept Kajabi Payments on all your Offers! Please vote below and let us know if you found this article helpful. We value your feedback. Thanks for being the best part of Kajabi!