Although we wish they didn't, subscription cancelations happen. Show your Members how to cancel their subscription from your site through Stripe and Paypal.
---
In this article:
---
Step 1. Enable the subscription cancellations
Open the Settings tab from your Dashboard.

Click

Member Payments

under the Site Settings

header.

Toggle on to enable subscription cancellations.
Note:
Subscription Cancellation is toggled on by default. If you wish to disable your Members' ability to self-cancel, toggle off the Subscription Cancellation setting and click Save.
---
Step 2. Members cancel their subscription
Now, your Members can manually cancel their subscription from their account:
A Member will log in to their account.
Click on their Avatar in the top right of the page.
Select

Settings

from the dropdown.
Click

Billing Info

in the top right of the page:
Depending on the Offer they wish to cancel and the payment method used to purchase the Offer, they can cancel their subscription:
Stripe
Select the

Cancel

button: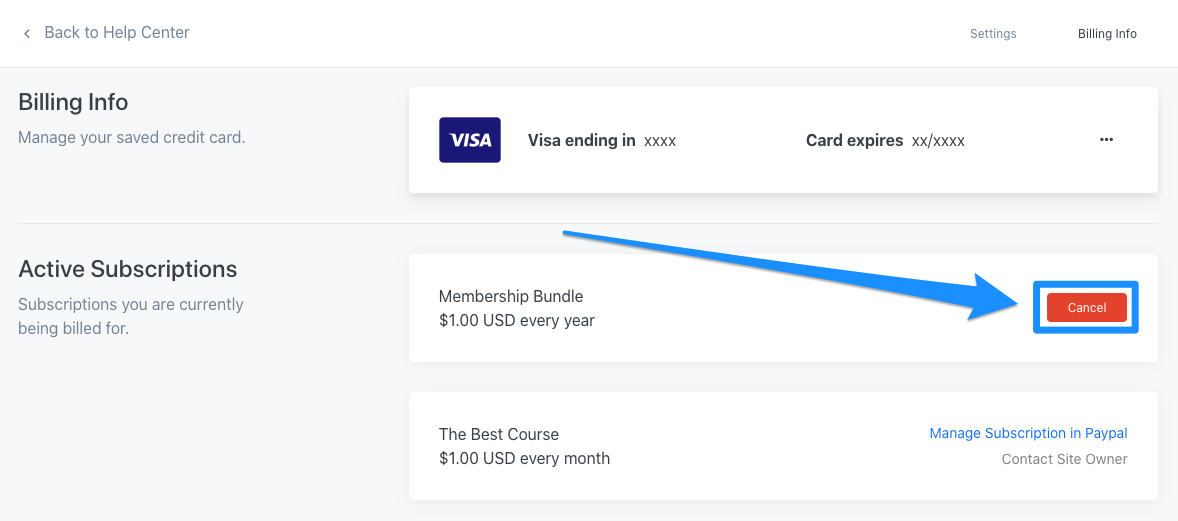 After your Member clicks Cancel, they will be prompted to confirm their cancellation: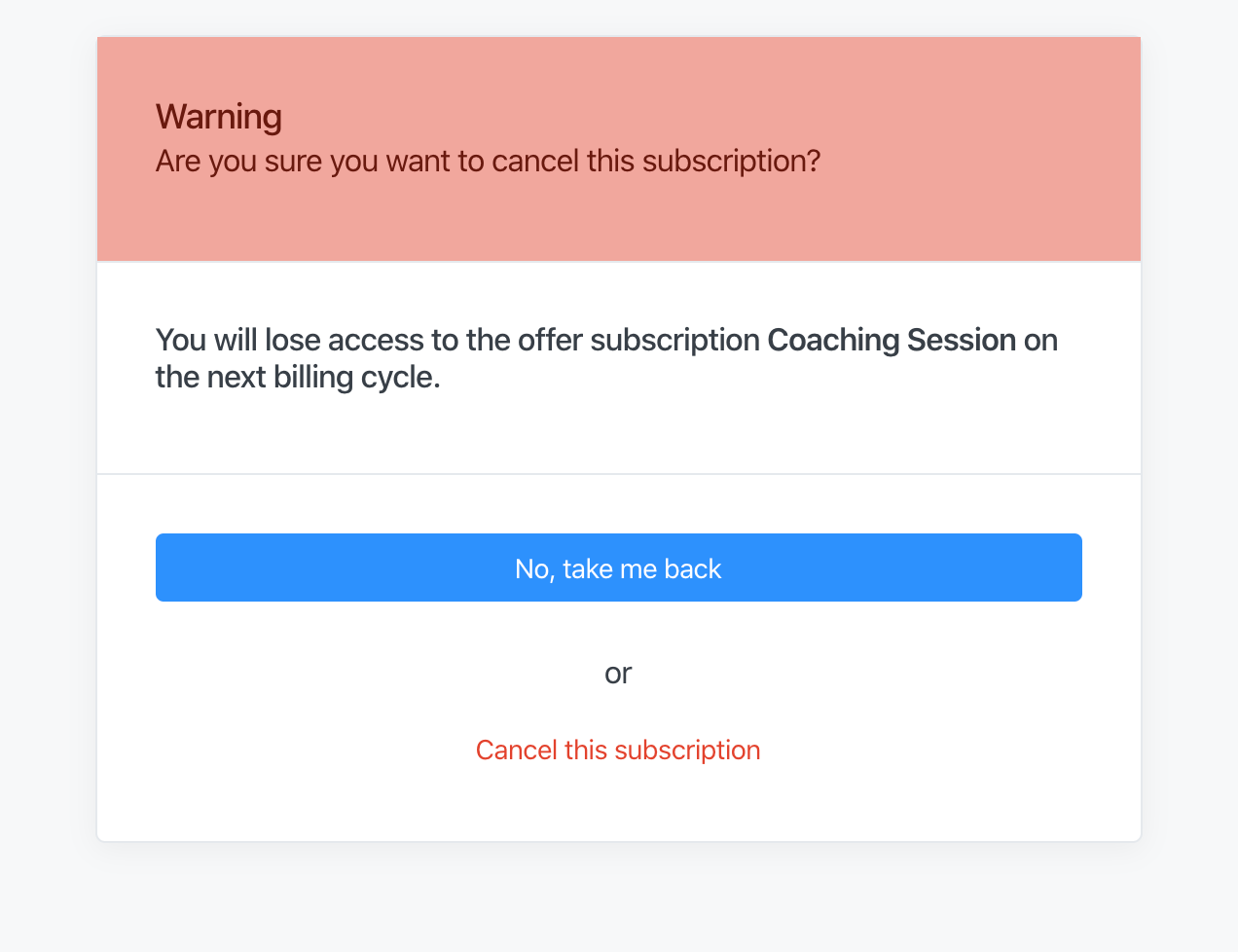 Once confirmed, they will lose access to their Offer Subscription at the end of the current billing cycle.
Paypal
Click Manage Subscription in Paypal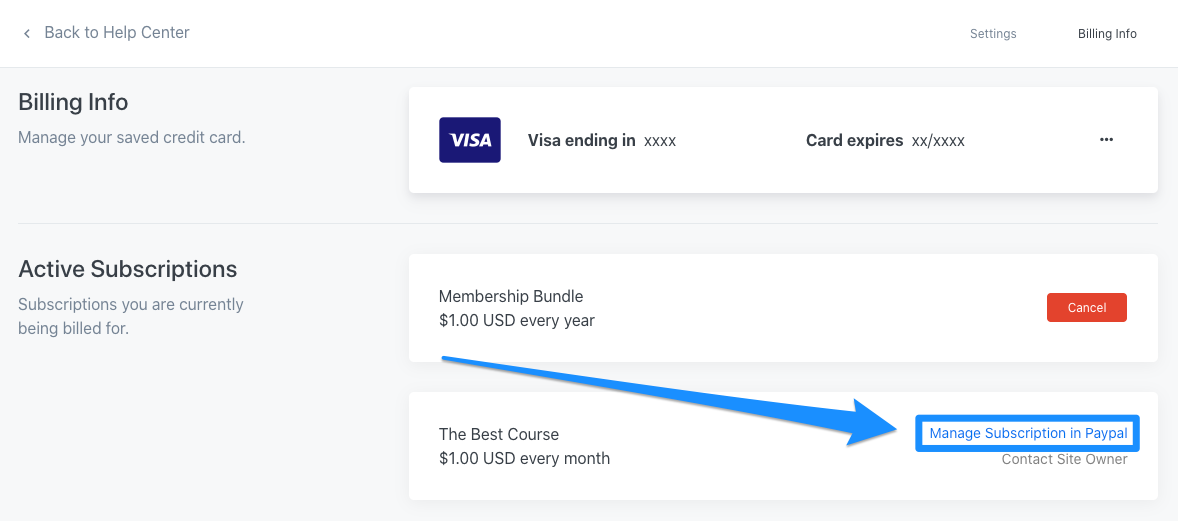 Your Member will then be redirected to their PayPal account in the Payments tab. If your Member is not logged in, they will be prompted to log in to their PayPal account.
Click

Payments

in the top menu.
Select

Manage automatic payments

under the "Automatic payments" section.
Select the merchant whose agreement they want to cancel in the left sidebar.
Click the

Cancel

button.
Confirm their wish to cancel and click Cancel Automatic Payments:
Once confirmed, their subscription payments will be inactive and you will no longer receive payments for the subscription.
Disclaimer: This Article and other materials posted on our website is offered for informational purposes only and is not intended to constitute legal advice. Do not rely on the information found here without consulting a licensed attorney in your location for your specific circumstances. It is ultimately your responsibility, and you hereby release Kajabi from all responsibility, to determine the laws or regulations, including international laws, applicable to you and your business. It is always best to be familiar with ALL laws, rules, regulations, and legislation that may be applicable to you and your recipients' country/region.