An Email Broadcast is an individual email sent to a filtered list of subscribers from your People tab. An Email Broadcast can be used to create Newsletters, Announcements, and more to reach your contacts.
---
In this article:
---
Create your email broadcast
To create a new Email Broadcast:
Ope the Marketing tab from your Dashboard.
Select Email Campaigns.
Click + New Email Campaign on the Email Campaigns dashboard.
Select Create Email Broadcast:
Select the email editor
There, you can choose to create your Email Broadcast with the:
or with the Classic Email Editor by selecting Classic Editor in the top right corner or the bottom of the template list: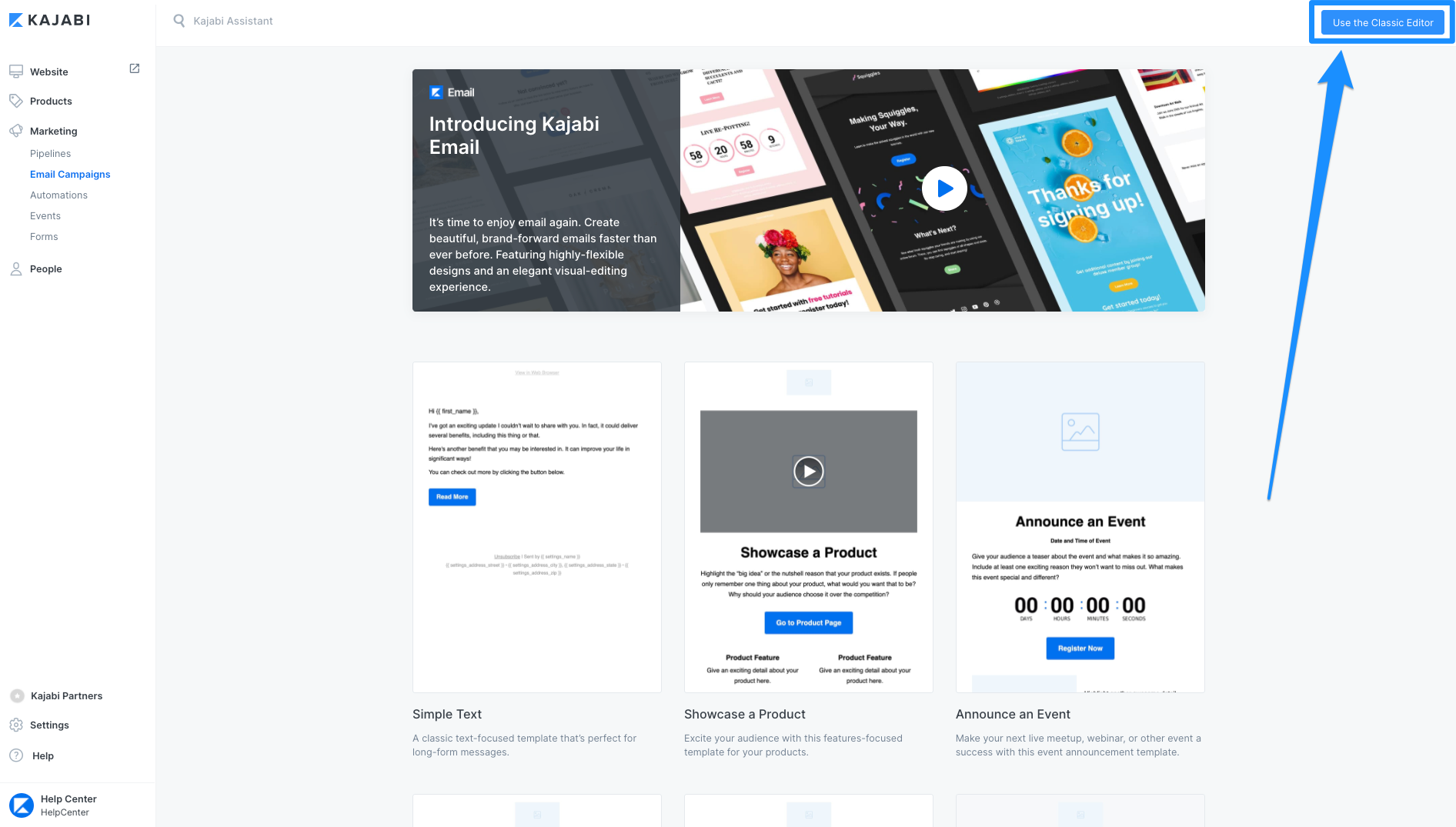 Keep in mind, if a user has not opted-in to receive marketing emails they will not be added to the recipient list when creating your Email Broadcast.
If you add a filtered selection of 200 people from your list to an Email Broadcast and only 98 recipients were added, the reason is most likely because more than half of those users did not opt-in to receive marketing emails.
Note:
The preview email will be sent to the email address of the currently logged in admin.