Learn to remove or delete your Offer.
---
Delete an Offer
Warning:
Deleting an Offer in use may cause problems in the future. Instead, if you wish to remove an Offer in use, we recommend
Drafting your Offer
. Additionally, deleting a Recurring Subscription Offer will not cancel your Member's Subscription. Please refer to
How to Cancel your Member's Subscription
if you wish to cancel a Subscription.
To permanently remove your Offer from your account:
Open the Sales tab.
Select the Offer you wish to permanently remove.
Click … in the top right corner of the Offer Editor.
In the drop-down menu, select Delete

and then confirm that you would like to Delete Offer: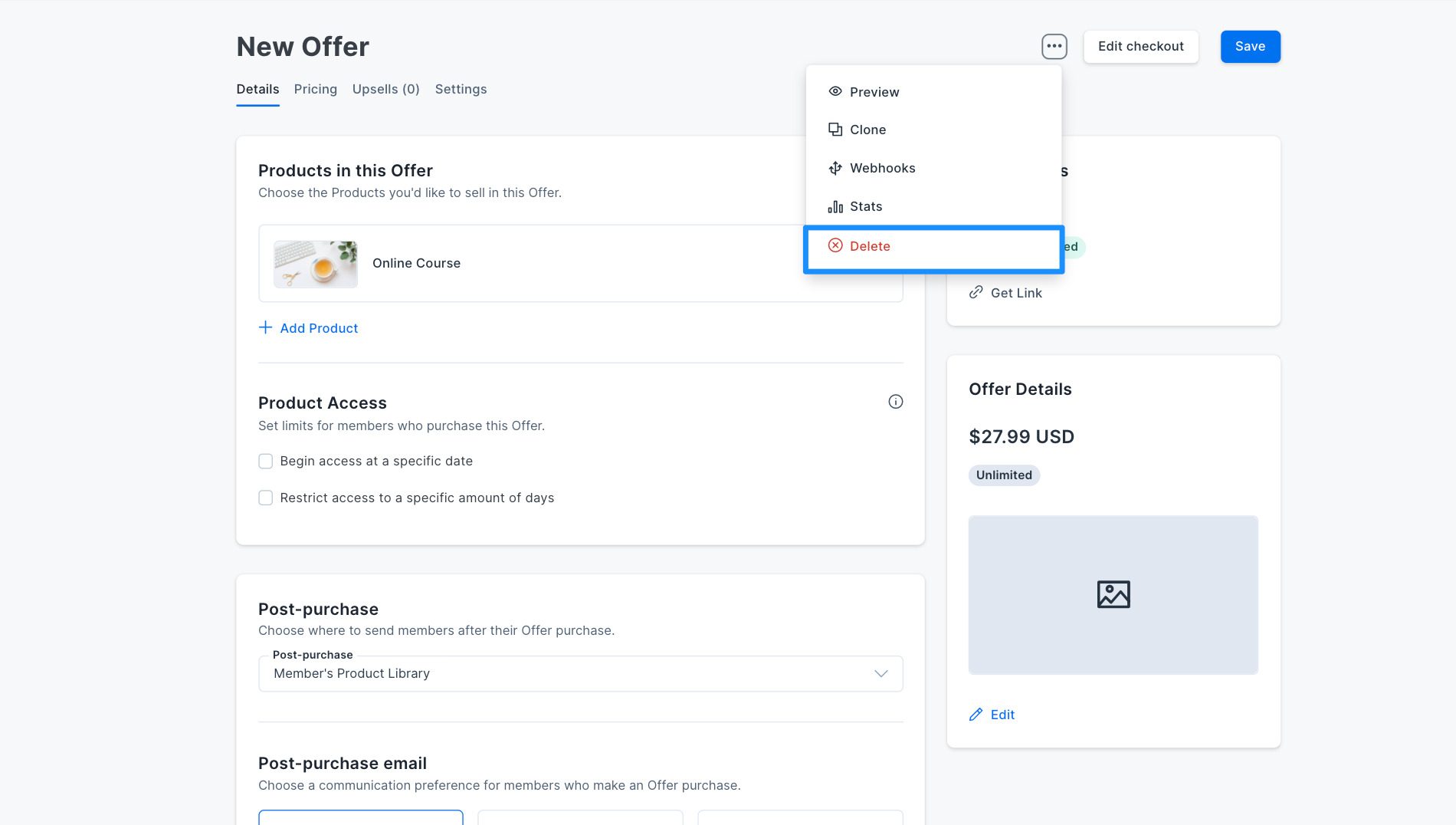 Tip:
Before deleting your Offer, revoke access to the Offer with
Bulk Actions
to avoid manually revoking access for each Member with the Offer. Deleting the Offer before using the Bulk Action to revoke access will remove the Offer from your Bulk Actions menu and you will be unable to use Bulk Actions to revoke access to all Members with the Offer.