Learn to sell resources and services that are not connected to a digital product on Kajabi by (e.g., coaching calls to physical classes) by creating Ghost Offers.
---
In this article:
---
What is a Ghost Offer?
On Kajabi, a Ghost Offer is an Offer without a Product attached.
This is ideal for people who sell anything from coaching hours, paid consultations, to physical classes, and events that are looking to charge for all services in one platform.
Follow this guide to learn how to set up a Ghost Offer in Kajabi.
---
Step 1. Create a ghost offer
To create a ghost offer:
Open the Sales tab from your Dashboard.
Select Offers.
Then, click + New Offer.
Enter a Title for your Ghost Offer.
Leave the Product field empty.
Be sure your Offer is not connected to a Product.
Then, enter your Payment Type and click Save (note: you can edit your price further within the Offer builder):
Tip:
Use
Automations
that
include easy and clear steps for those who have purchased your
Ghost Offer.
---
Step 2. Customize your ghost offer
At Kajabi we have a mission to empower you by providing you with the tools you need to succeed online.
This is why Kajabi strives to provide you with the freedom and the flexibility to sell both digital and physical services to your audience.
Here are a few tips and tricks to design your Ghost Offer to create a seamless purchasing experience for your customers by:
Edit checkout page
A key step in creating a Ghost Offer is not allowing your customers to get to the account creation screen naturally built into the checkout process: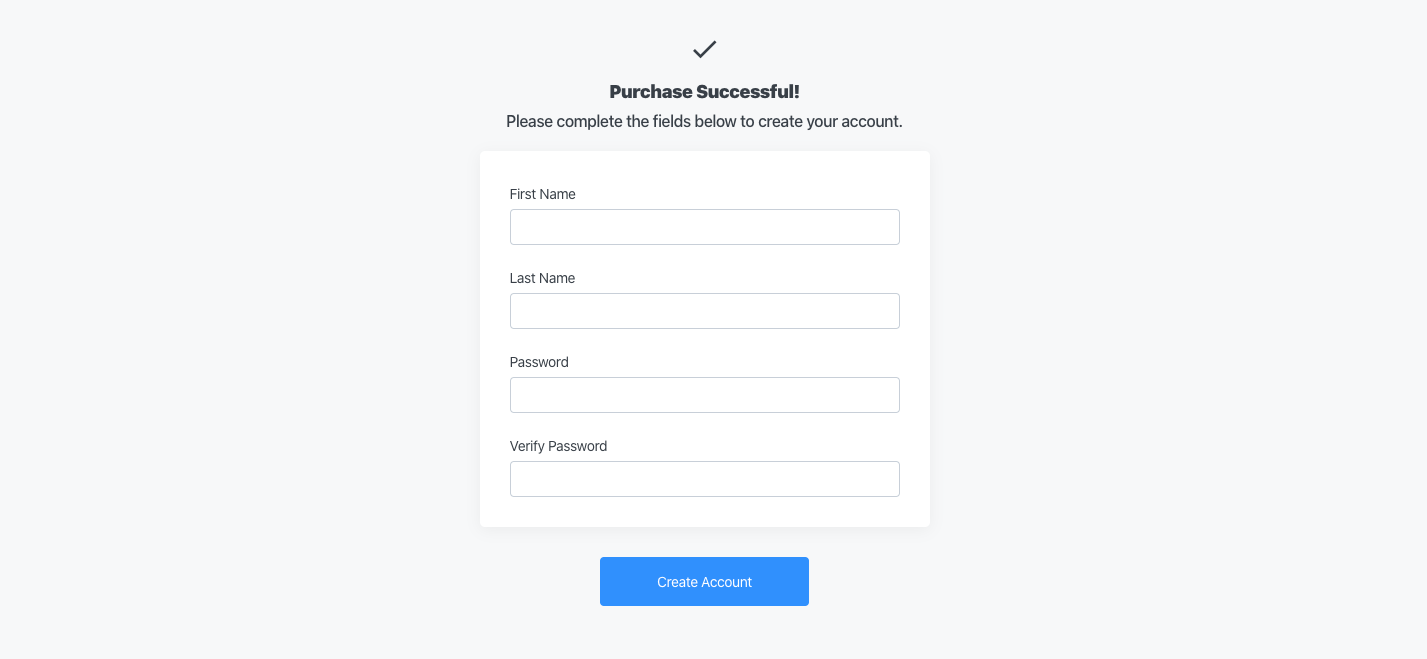 Although Kajabi can help you sell both physical and digital services with Offers the checkout process is originally designed for digital products and requires login credentials.
To avoid the account creation screen, edit your Checkout Page to include the login fields in the checkout form: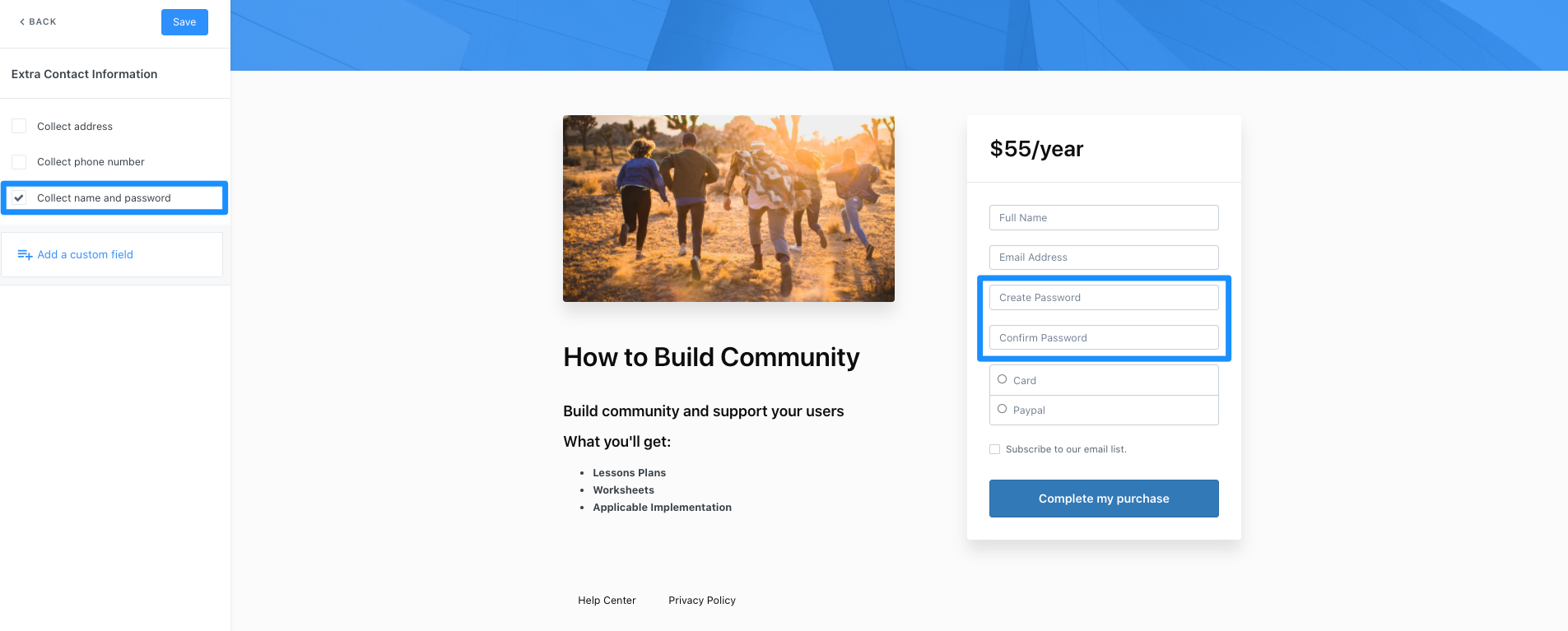 Learn to edit your checkout page
This will allow your customers to enter their password directly from the checkout page and will prevent them from seeing the account creation page.
Learn to collect name and password in the checkout page for details.
Send your member to a custom thank you page
Another necessary step in creating your Ghost Offer is changing the Thank You Page: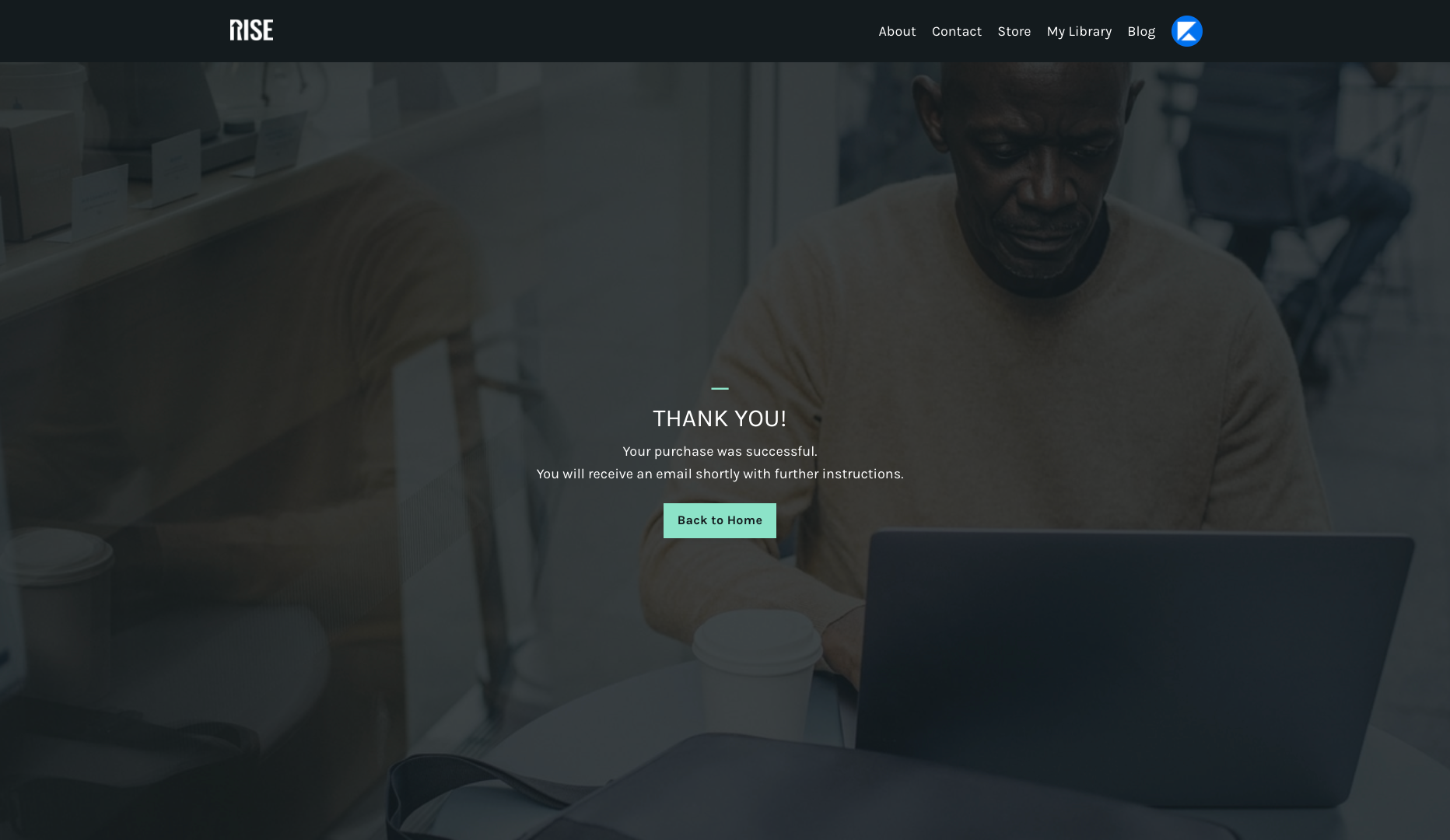 By default, your customers are redirected to the Library Page after purchasing an Offer. In this case, we want to avoid customers arriving at an empty Library page (since new customers purchasing a Ghost Offer will not have a digital product attached).
Learn to send your members to a custom thank you page built with Kajabi Pages by editing the After Purchase settings in your Ghost Offer.