Learn where and how your Customers can update their customer information including their Customer Settings, Billing Information, and Customer Details.
---
In this article:
---
Updating customer information
Your Customers can update their information including email preferences, billing information, and password by logging into their account to access their customer settings.
If your Customer wishes to update their customer details collected in a Form (e.g., address, phone number, custom fields) they will need to submit a new Form using their account email address.
Unfamiliar with Forms in Kajabi? Learn more
---
Customer settings
How your customers can access their customer settings:
After logging in, they must click into their Avatar in the top right corner of the page.
Then, select Settings from the dropdown.
Here they can edit their information:
Note:
Customers can also access their customer settings through their mobile device by following the same steps as shown above. However, if the
user menu is removed from the Library page header
your Customer will not be able to access their Customer Settings.
Defining the customer settings
Profile settings
Full Name
Email
Time Zone
Upload and change their Avatar image (i.e., User Menu Icon).
Social profile
Your Customers can edit their information displayed in a Community Product.
Their Social Profile will appear in your Community when other Community Customers hover over their avatar:
Note:
If your website pages are built with the
Website Builder
, your Customers can choose to opt-in to your Customer Directory and include their social links with their social profile.
Password
Your Customer can update their Password from their Profile Settings.
Purchase history
Your Customer can view all the Offers they have purchased and the Products they have been granted access to.
---
Customer billing information
View and update their Credit Card Information
View or Cancel their Active Subscriptions if enabled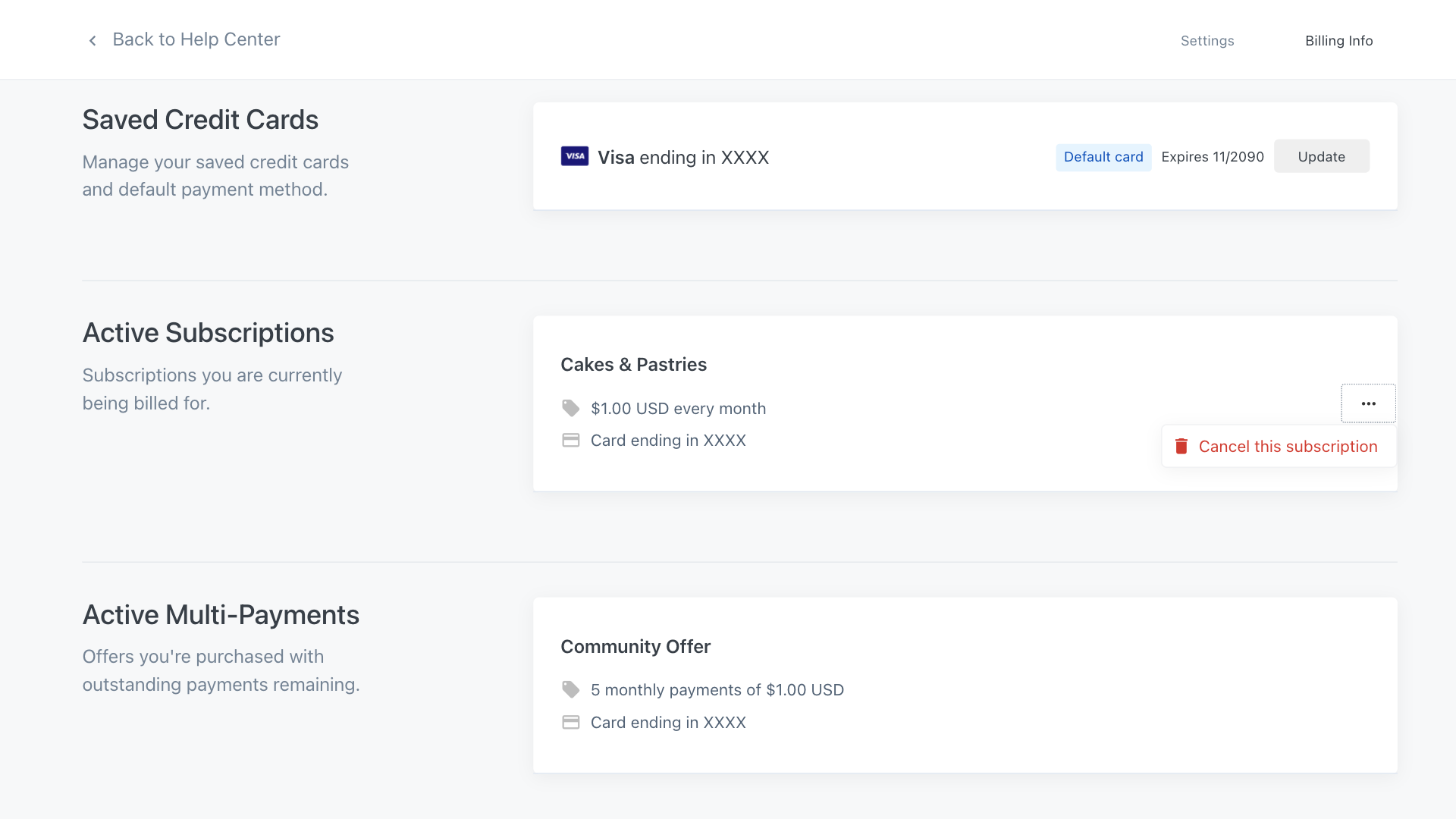 Read How to Enable Customer Subscription Cancellations for more details.
Note:
If your customer has an active subscription from a payment processor that you have
detached
from Kajabi, the Billing Info section will not be visible or accessible. Your customers will no longer have the ability to cancel or update their cards if their active subscription was processed through a detached payment processor (i.e., detached PayPal or Stripe). Instead, you will need to
manually cancel or remove their cards from Kajabi
or Stripe.
---
Customer profile details
The Customer Details contain your Customers information including:
Name
Email
External user id

for third-party integrations
Contact Information
Custom Fields
Read How to Edit Your Contact's Information for details.
Can my customers update their details on their own?
Absolutely! Build this feature onto your site with the tools available on Kajabi: Forms and Pages.
To provide access to your customers to update their customer profile details, create a page with a form containing all the custom fields that can be updated (e.g., name, address, phone number, custom fields). Learn to create a page with a form.
These fields will vary depending on the custom fields you create within your Forms. Be sure to include all the form fields you wish to make editable by your customers.
Include messaging on your page to ensure that your customers submit the Form with the same email address registered to their existing account: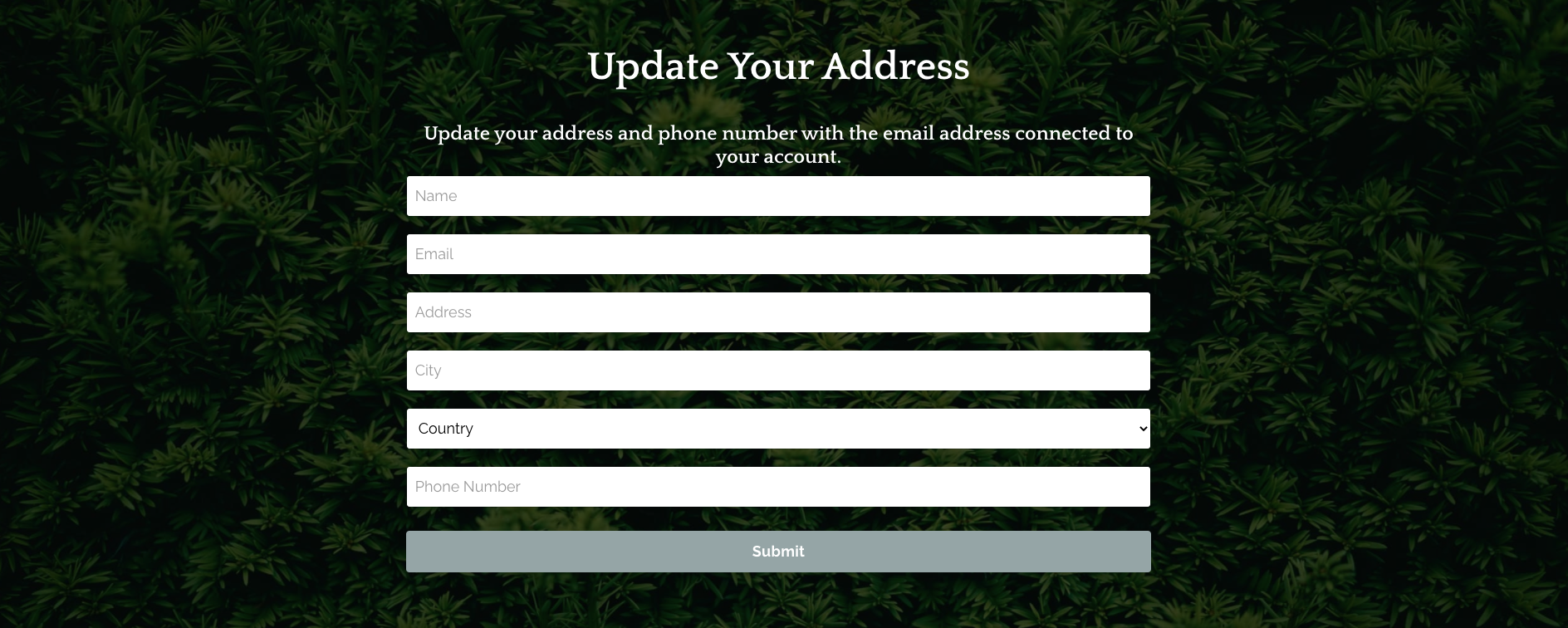 Note:
Your customer must submit their updated information with the same email address registered to their existing account. If a different email address is used, a new profile (separate from their customer account) will be created.
Then, share this page by linking it to a page on your site (e.g., homepage, email campaigns, Funnel Pages, Product Pages). The key is to share the page from an easy-to-access location. Learn to copy your page link.
And that's how your customers can update their information!
Please vote below and let us know if you found this article helpful. We value your feedback.
Thanks for being the best part of Kajabi!