The Dashboard is your home base! This is the screen you will see each time you log into your Kajabi account. Learn to navigate your Dashboard.
---
In this article:
---
What is the Dashboard?
The Dashboard is the first screen you see each time you log into your Kajabi Account. Here, you can see a brief overview of your analytics and access additional resources.
After creating your Kajabi Account, learn the basics of Kajabi by completing the checklist directly below your Stat Cards.
Want to refer back to your checklist later? Absolutely! Simply navigate back to your Dashboard by clicking on the Kajabi logo in the top left corner.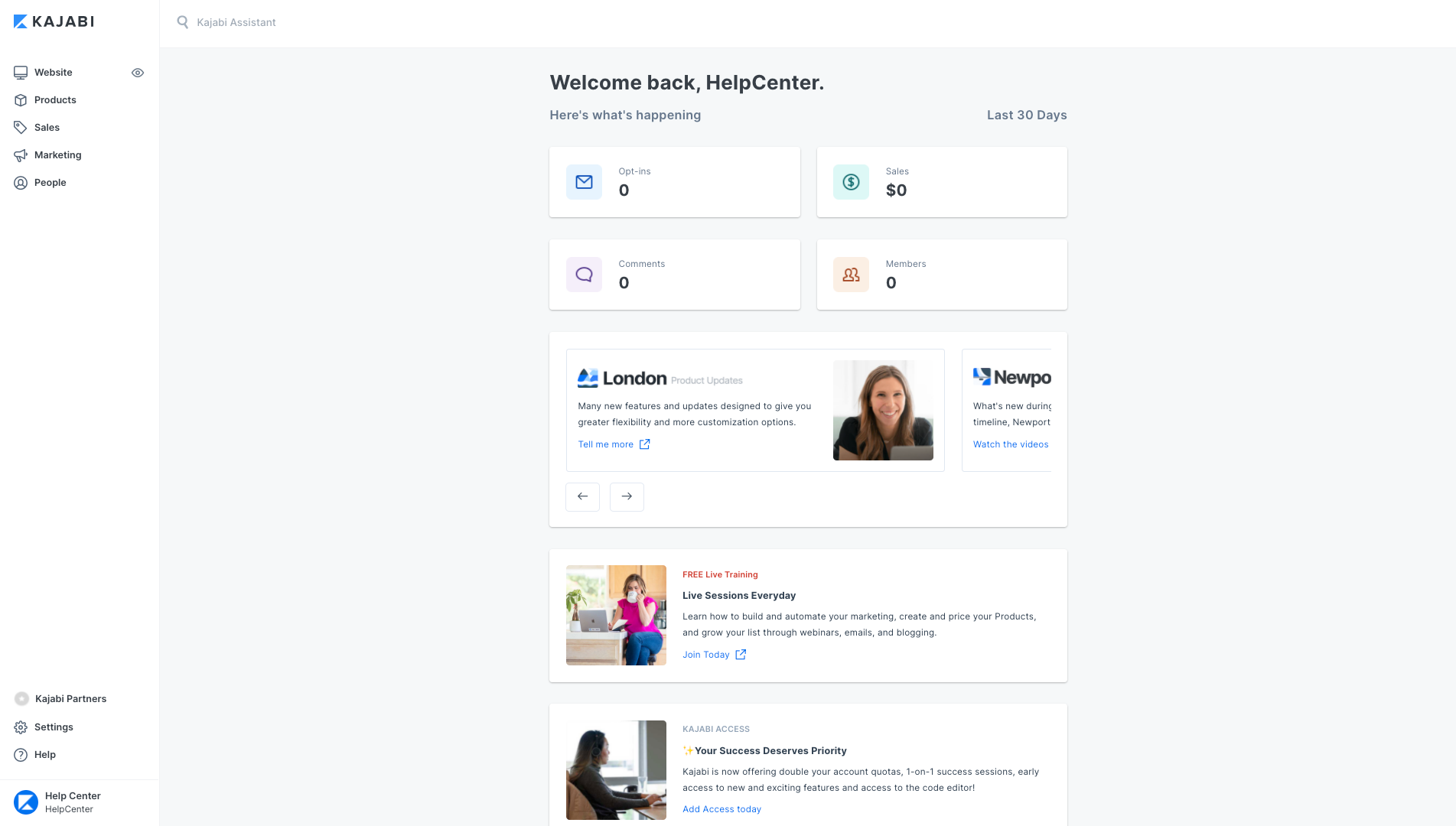 Tip:
Keep an eye on your Dashboard's sidebar for announcements such as updates, scheduled maintenance, and more!
---
Stat cards
Upon creating your Kajabi account, start by learning how to use Kajabi for your business with the checklist.
After completing your checklist, return to your Dashboard to view your Stat Cards.
Take a quick look at your analytics from the last 30 days to keep you up-to-date at a glance.
Your Analytics can be viewed at the top of your Dashboard and are referred to as Stat Cards.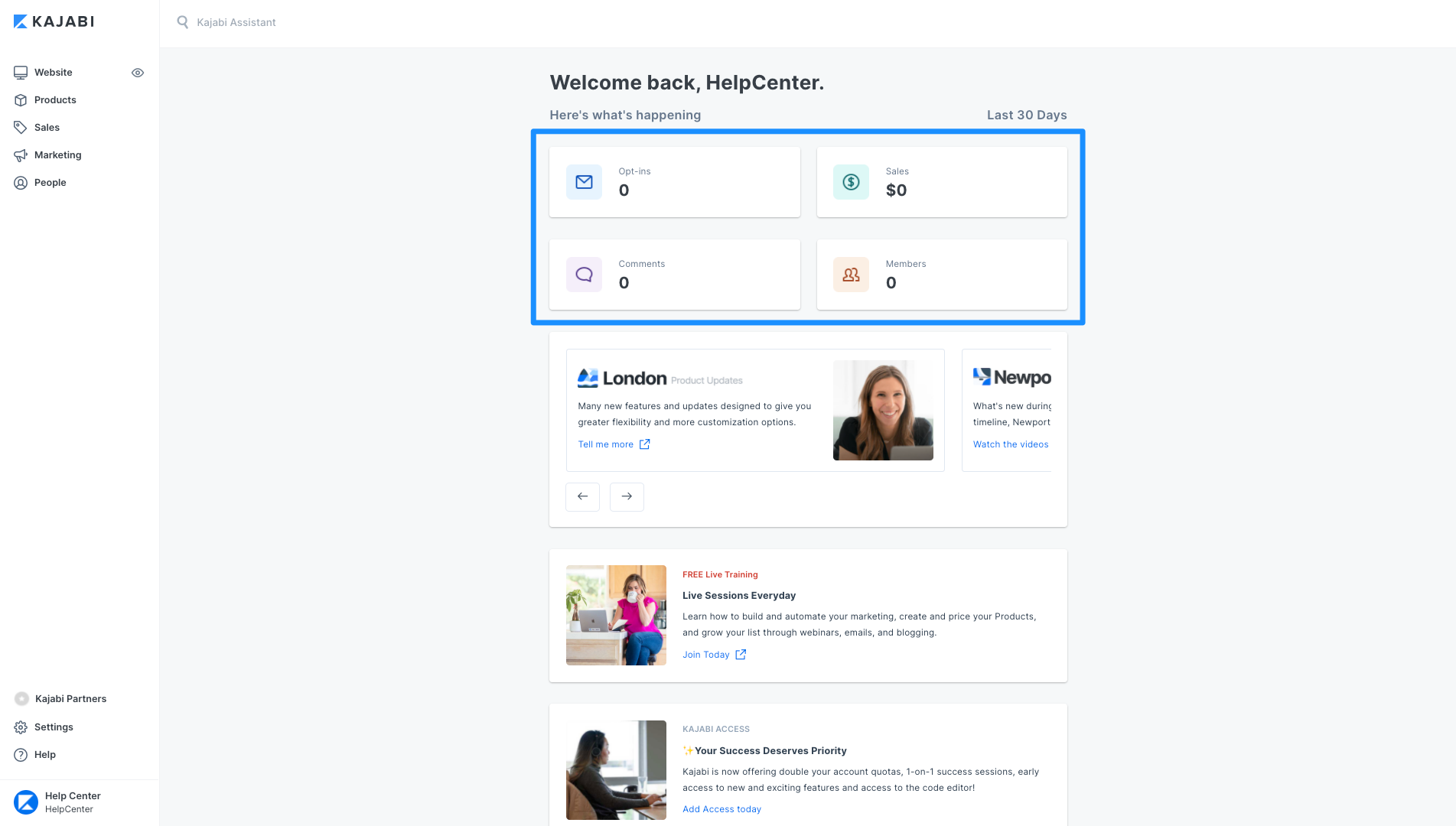 Your stat cards include:
Opt-Ins are the number of people that have subscribed to receive your marketing emails over the last 30 days.
This indicator will allow you to see at a glance how many new subscribers have been added to your list with a Form Submission, have been manually imported as a subscriber, or have subscribed when purchasing an Offer.
Sales reflect, as a whole, how much money you have made on Kajabi in the past 30 days.
Comments allows you to see how many comments you have received on all products and on all posts.
Members reflect the number of people who have been granted or have purchased an offer over the past 30 days.
---
Additional resources
Below your Stat Cards, you can access additional resources to learn how to use Kajabi to accomplish your vision for your business.
Looking to maximize your success with Kajabi Access? Click here to learn more.
Register to Kajabi's Free Live Trainings and access free courses through Kajabi University directly from your Dashboard.
View additional resources under the Suggested Reading card by clicking Read more and access the Kajabi Help Center right from your Dashboard!
---
Partner program dashboard
If you are a Kajabi Partner, you can access your Partner Program Dashboard directly from your main Dashboard.
If you are not a Kajabi Partner, your Dashboard will not include the Partner Program Dashboard card. Read How to Become a Kajabi Partner for more details.