Learn to preview your Product to test your Product experience for your Members.
Tip:
Preview your Product in Desktop and Mobile view by
customizing the Product Theme
and clicking the device icon in the bottom right corner of your Product Preview.
---
Previewing your Product:
Open the Products tab from the Dashboard.
In All Products, select the Product you wish to Preview.
Then, select Preview: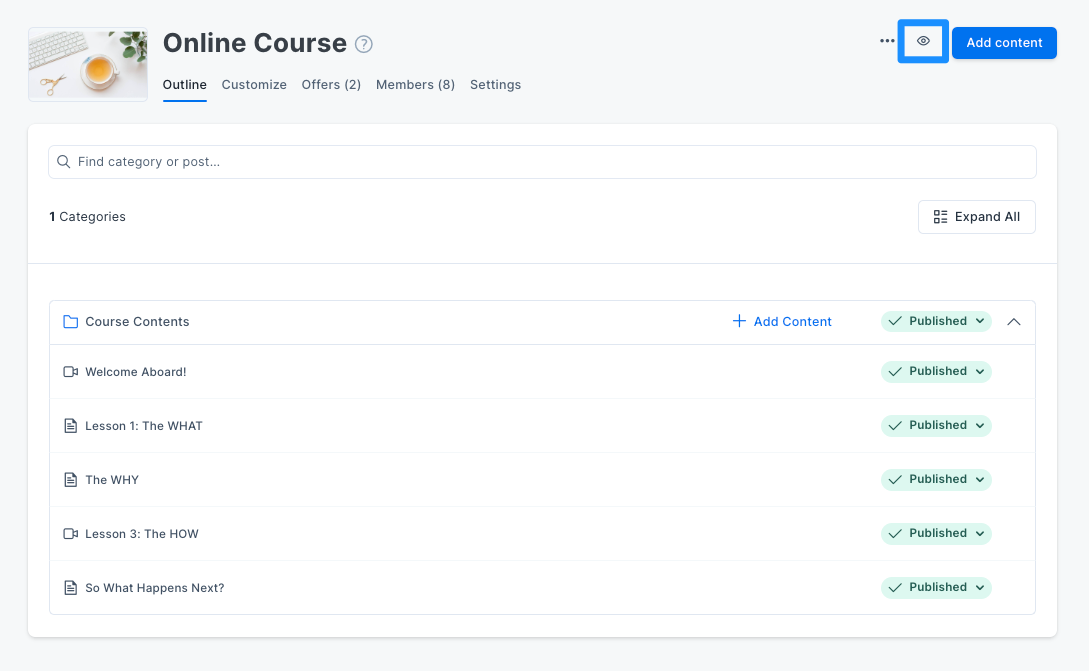 You will then be redirected to a different tab in your browser to Preview your Product: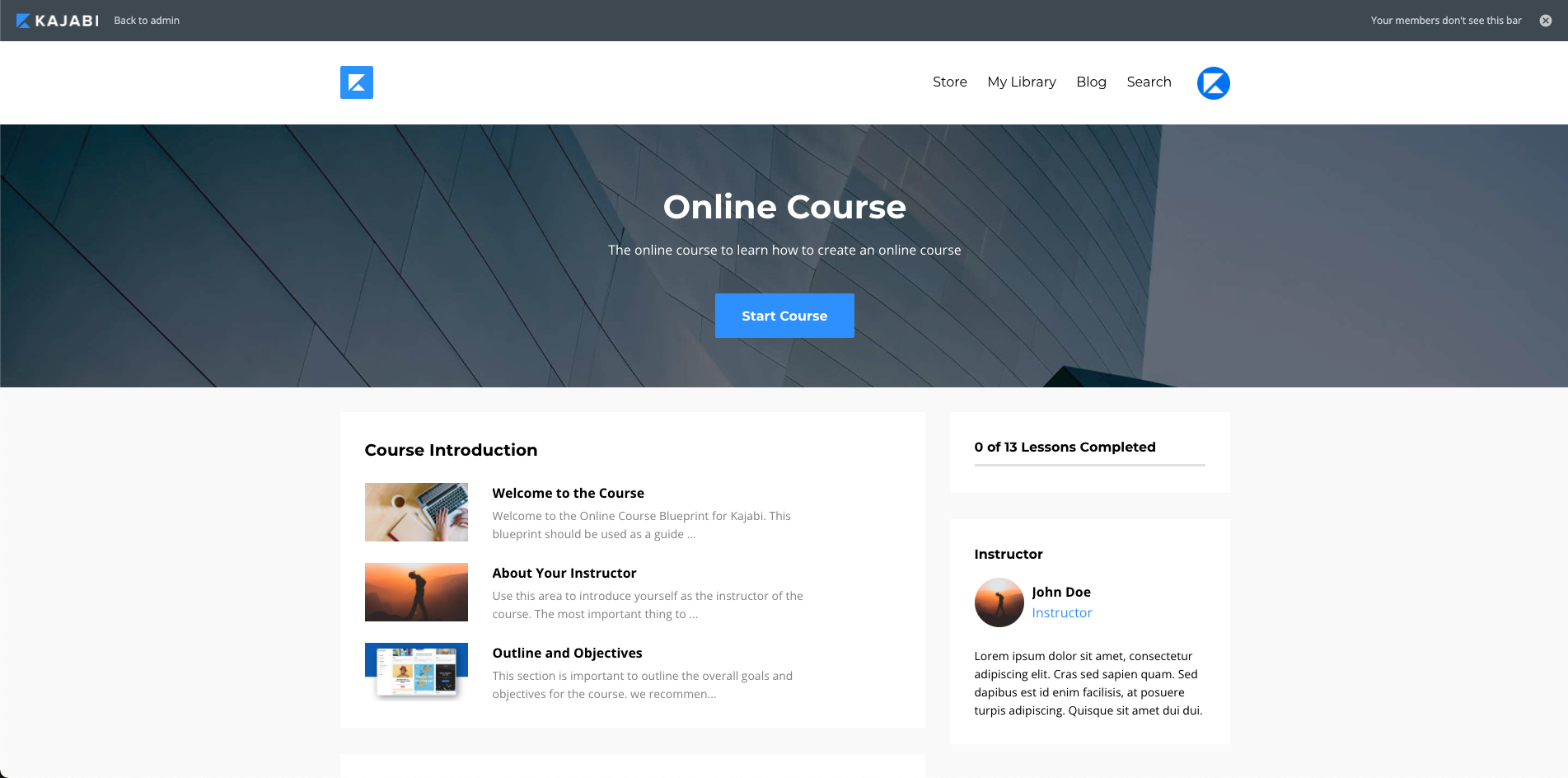 Note:
If you have installed a different Product Theme, your Product may look different from the example above.