Learn to preview your Product to test your Product experience for your Members.
Tip:
Preview your Product in Desktop and Mobile view by
customizing the Product Theme
and clicking the device icon in the bottom right corner of your Product Preview.
---
Previewing your Product
Your newly created Product will display the generic, default Product theme. This theme is not customizable, but you can select one of Kajabi's beautifully designed Product themes to create a custom, branded appearance for your Members.
To preview your Product appearance:
Open the Products tab from your Dashboard.
In All Products, select the Product you wish to Preview.
Then, select Preview: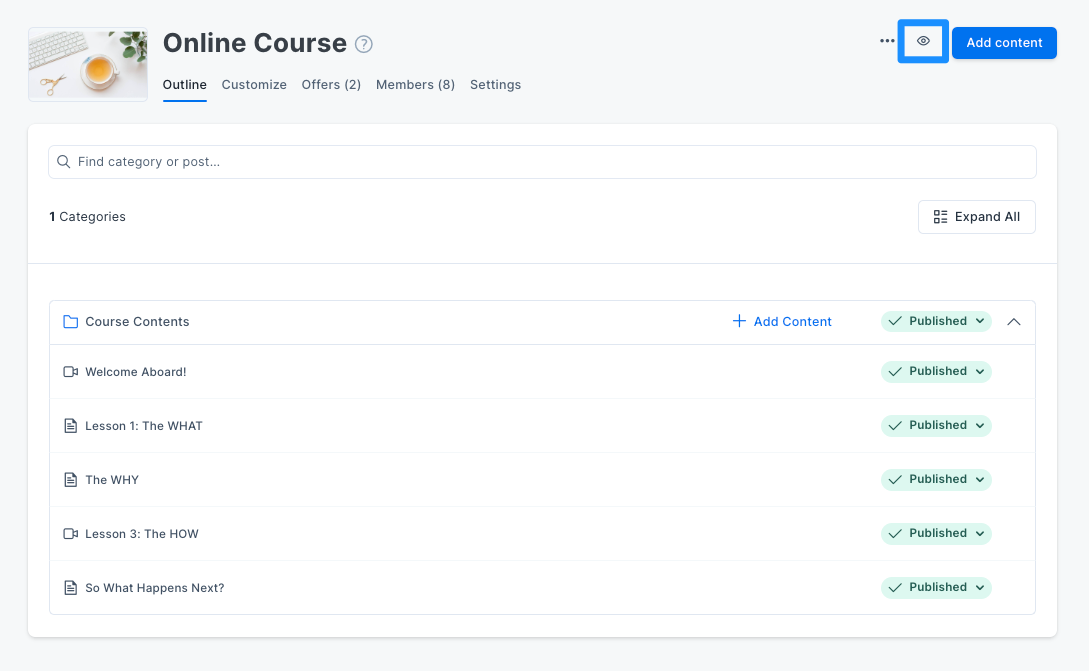 You will then be redirected to a different tab in your browser to Preview your Product: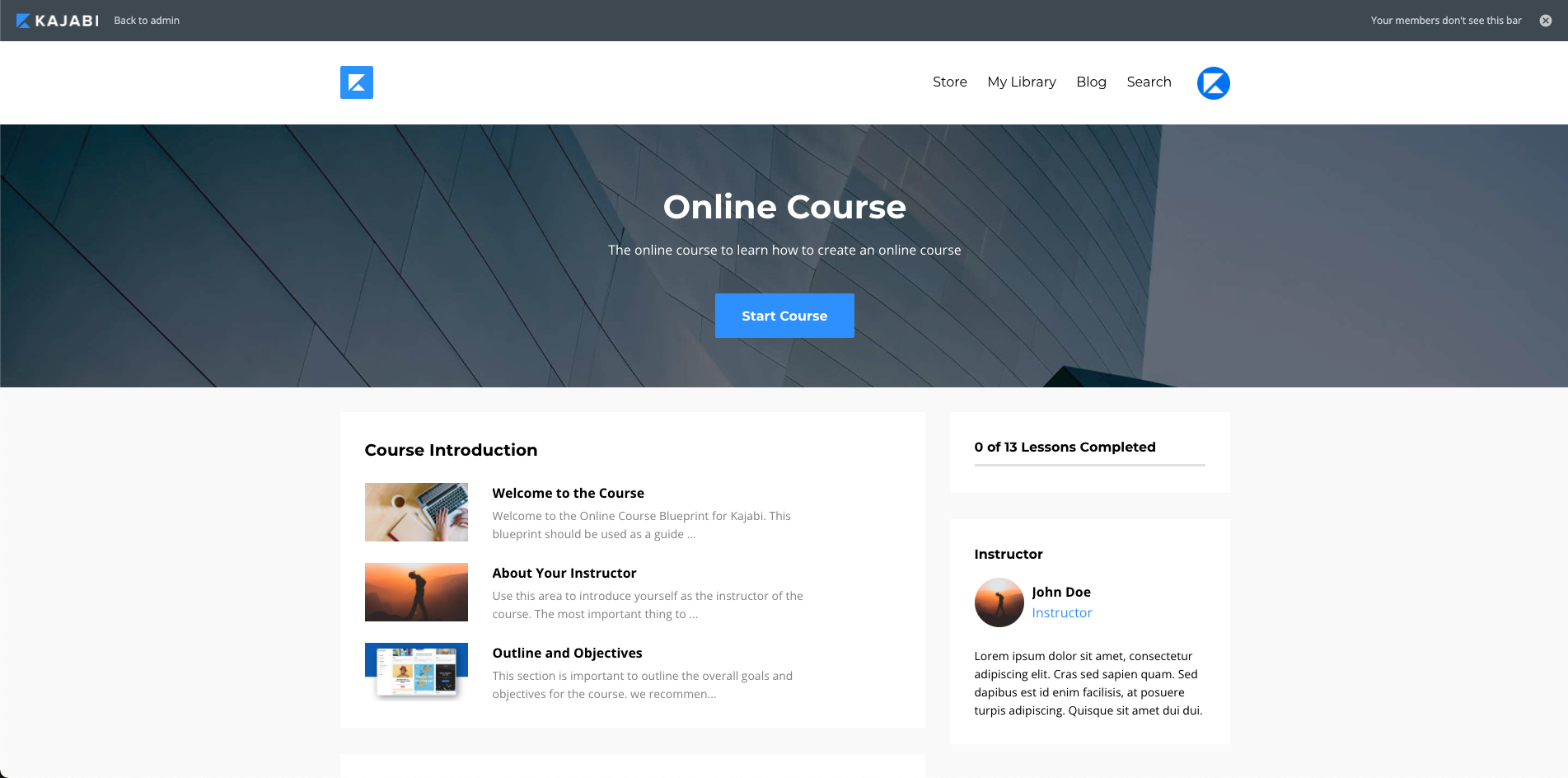 Note:
If you have installed a different Product Theme, your Product may look different from the example above.