Kajabi provides you with streamlined and premium-designed landing page templates to help you get started designing your pages. Refer to this guide for an overview of each of the landing page templates available in Kajabi. 
---
In this article:
---
What is a landing page template?
A landing page is a single, versatile web page on Kajabi. A standalone landing page can be used to collect leads, advertise your products, or simply thank your new subscribers for opting in or purchasing. Landing page templates serve as the starting point for your landing page design in Kajabi:
---
Landing page template types and how to use them
There are several types of landing page templates in Kajabi to choose from! See below for a description of each template type and how to use it as the starting point for your landing page design.
Blank Page Template
Start with a flexible Blank template and design your page layout from scratch however you want:
Lead Generation Page Creator
More than just a template, the Lead Generation Page Creator will guide you step-by-step to quickly create and share a landing page designed to collect email addresses from your audience to build your email list:
Learn how to create a Lead Generation Landing Page.
Sales Page Templates
Design your Sales pages with Kajabi's carefully curated suite of Sales page templates to encourage your customers to purchase your product and service Offers: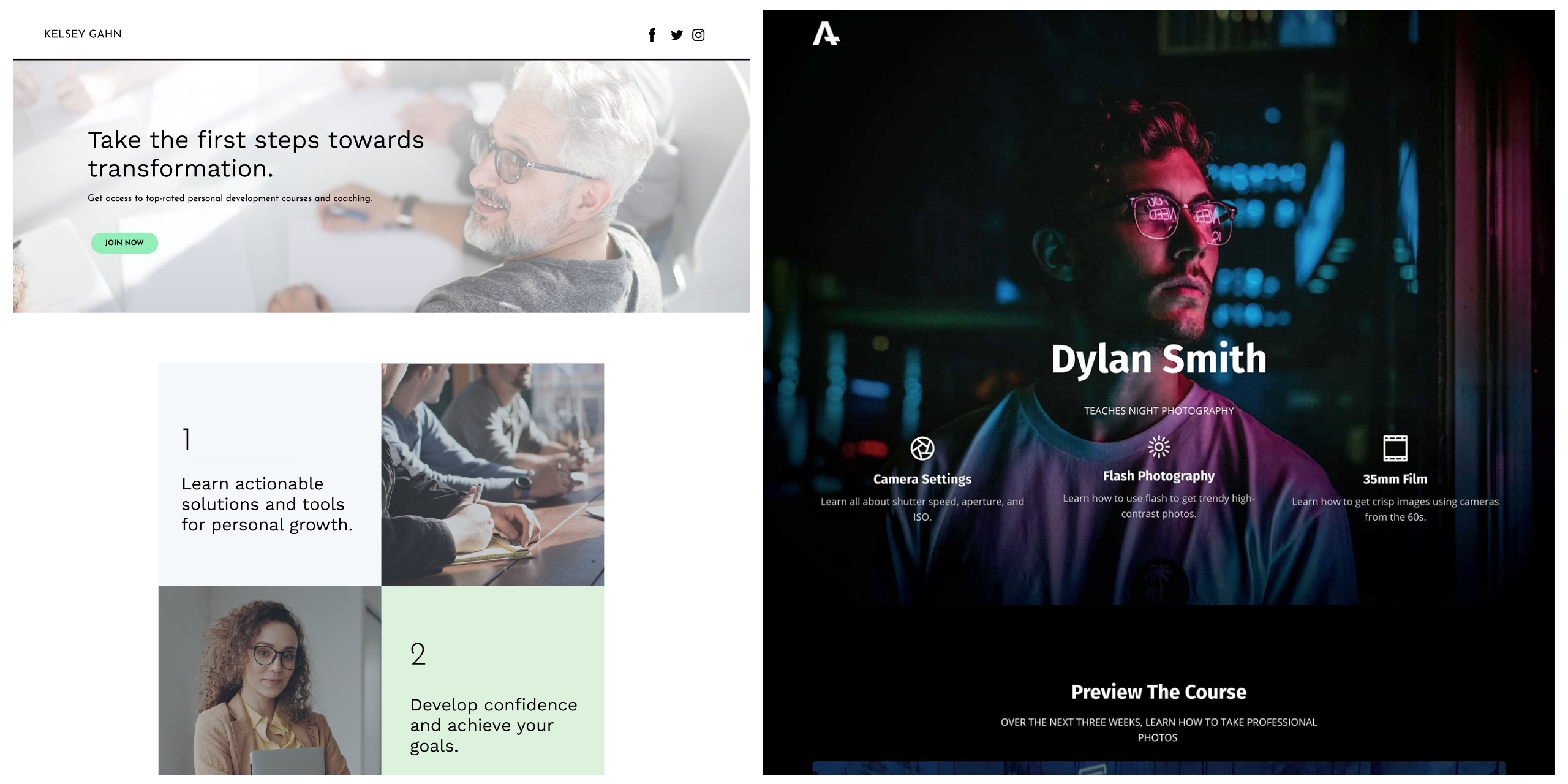 Podcast Page Templates
Kajabi's Podcast page templates enable you to design an exciting, branded Podcast page to encourage engagement with your Podcast:

Link in Bio Page Templates
With the Link in Bio page templates, you can design a personalized page to contain all the important links you wish to share for your social media: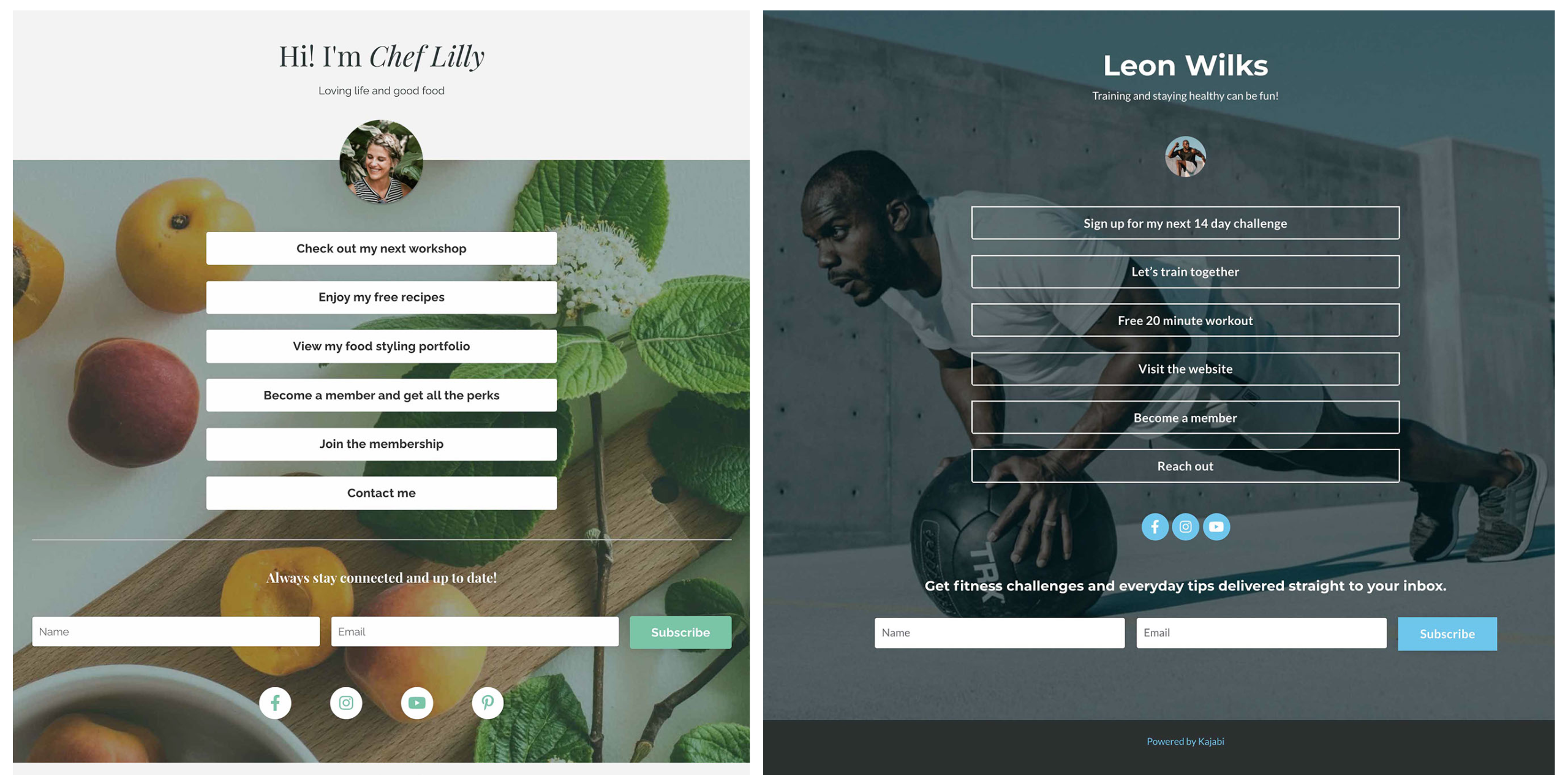 Thank You Page Templates
Create beautiful, one-of-a-kind Thank You pages to display after your site visitors have performed an action like subscribing to your marketing emails, registering to your Event, and more: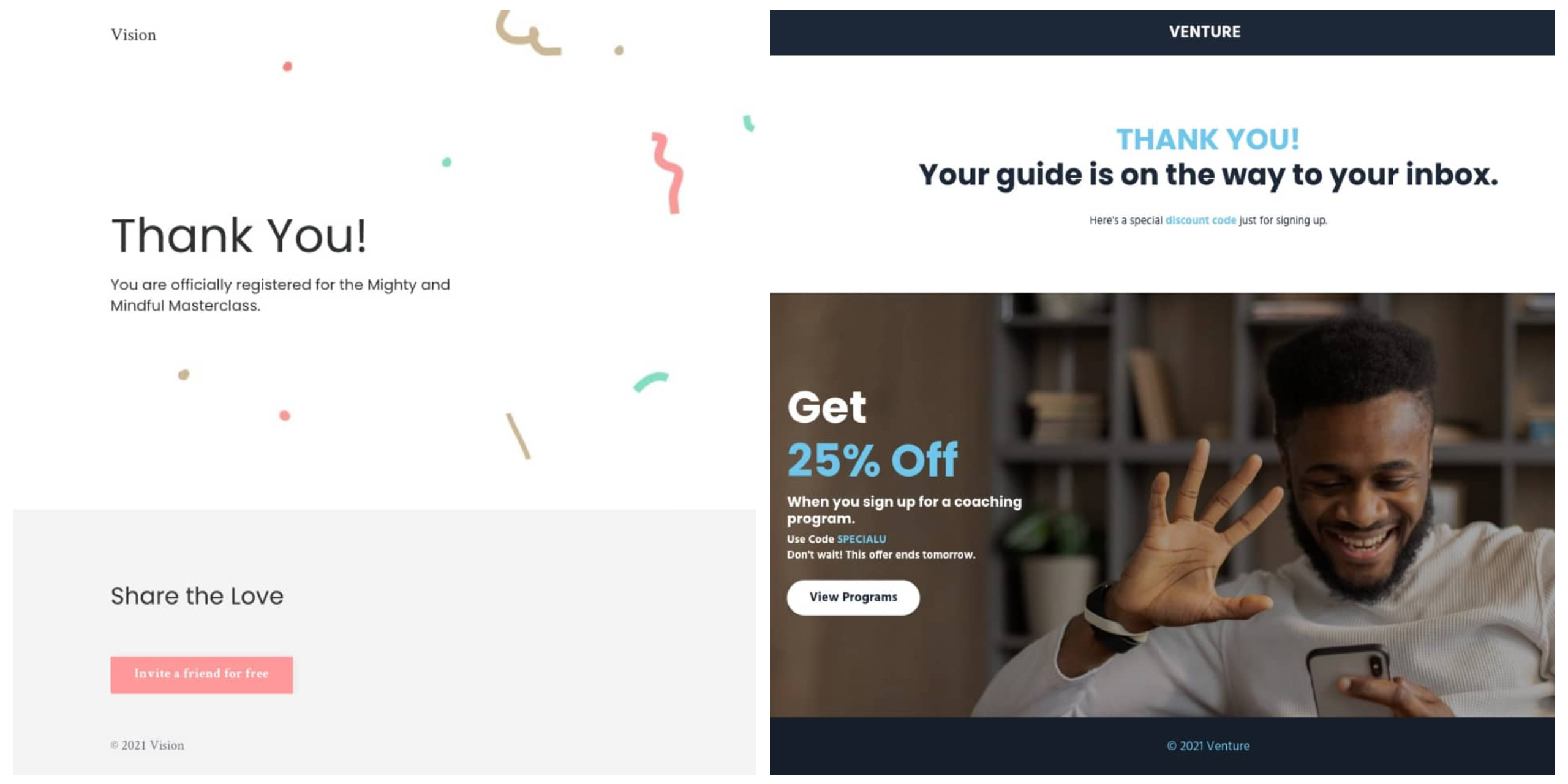 Opt In Page Templates
Captivate your audience with Opt In page templates to grow your list and scale your business: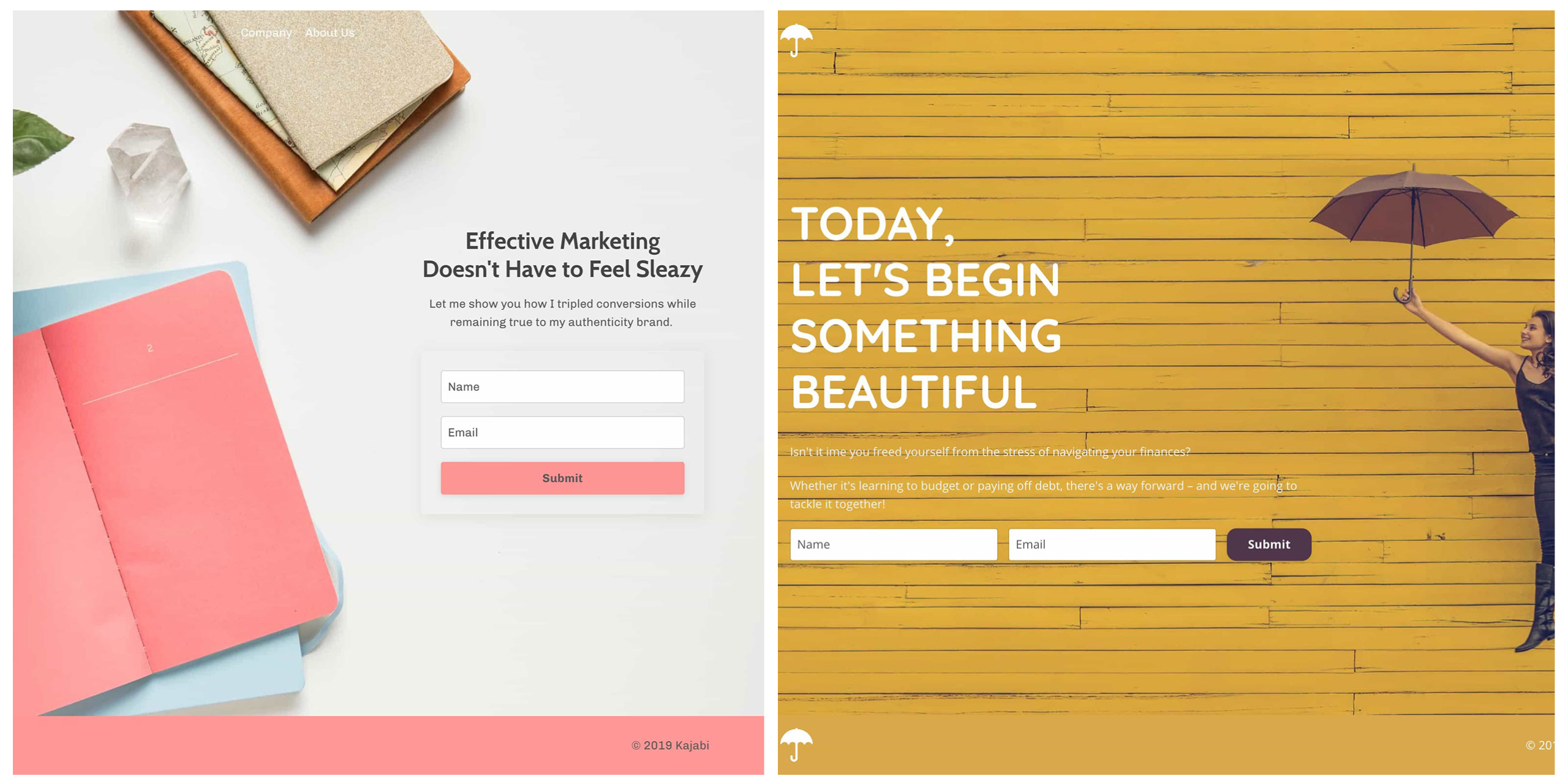 Coming Soon Page Templates
Use a Coming Soon page template to create excitement around the launch of your website or Product: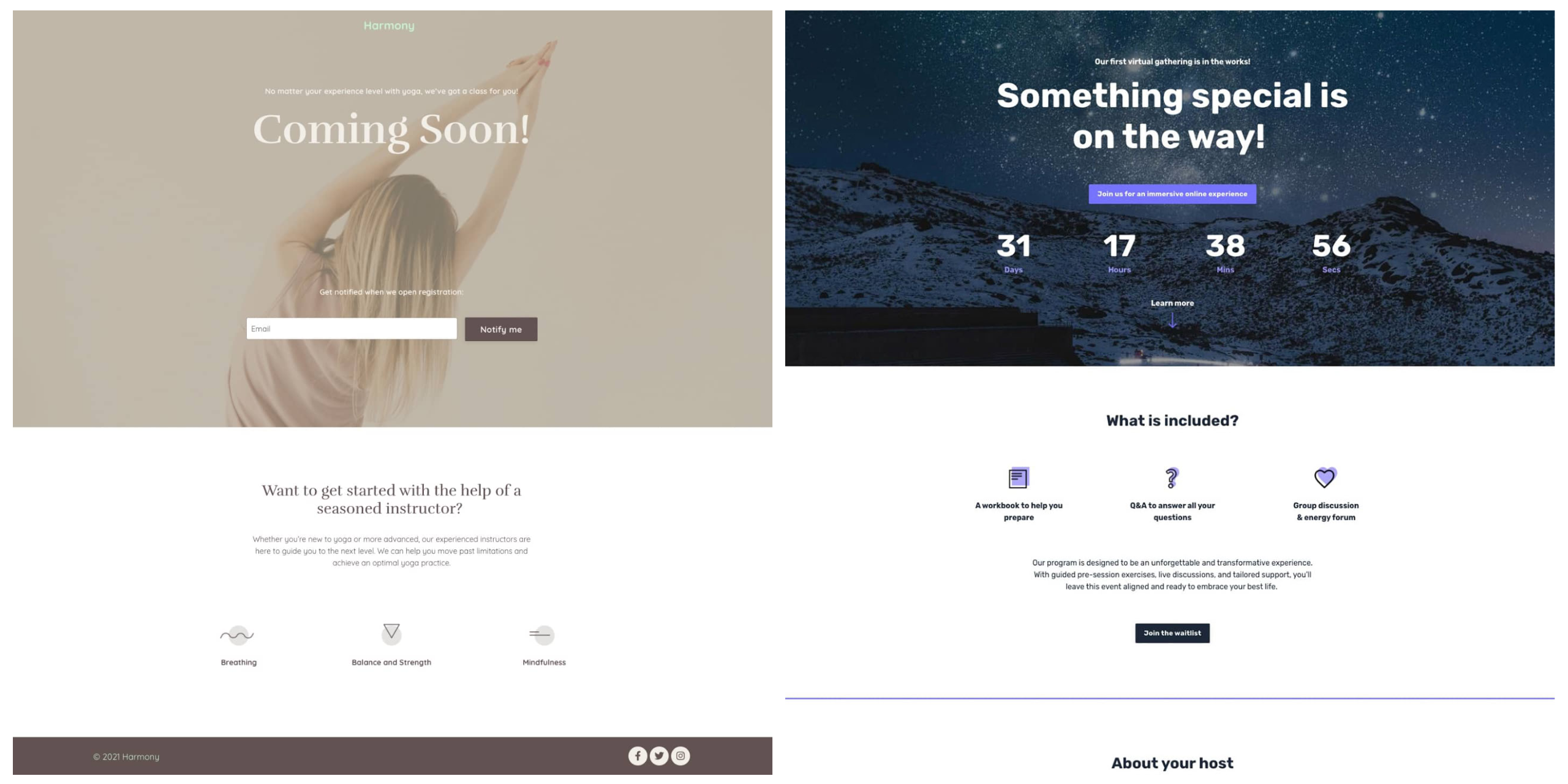 Policies Page Template
Share your site policies and procedures with your site users via the Policies page template:
Legacy Templates
Legacy templates are templates that are no longer being worked on by the Kajabi team. While we will support any issues related to the use of these templates, we encourage you to use our newest templates to get the best experience that Kajabi has to offer.
---
Getting started with landing pages
Ready to start working on your landing page design? See How to Add Pages to Your Website for complete instructions on installing your landing page template.
---
And that's Kajabi landing page templates! Please vote below and let us know if you found this article helpful. We value your feedback. Thanks for being the best part of Kajabi!