A membership is a recurring subscription for a substantial amount of content either granted immediately or over time. Memberships can also have tiers or levels where a member is being granted greater content.
---
In this article:
---
Step 1. Create your membership products
First, create different Products for each Membership Level you would like to offer your users.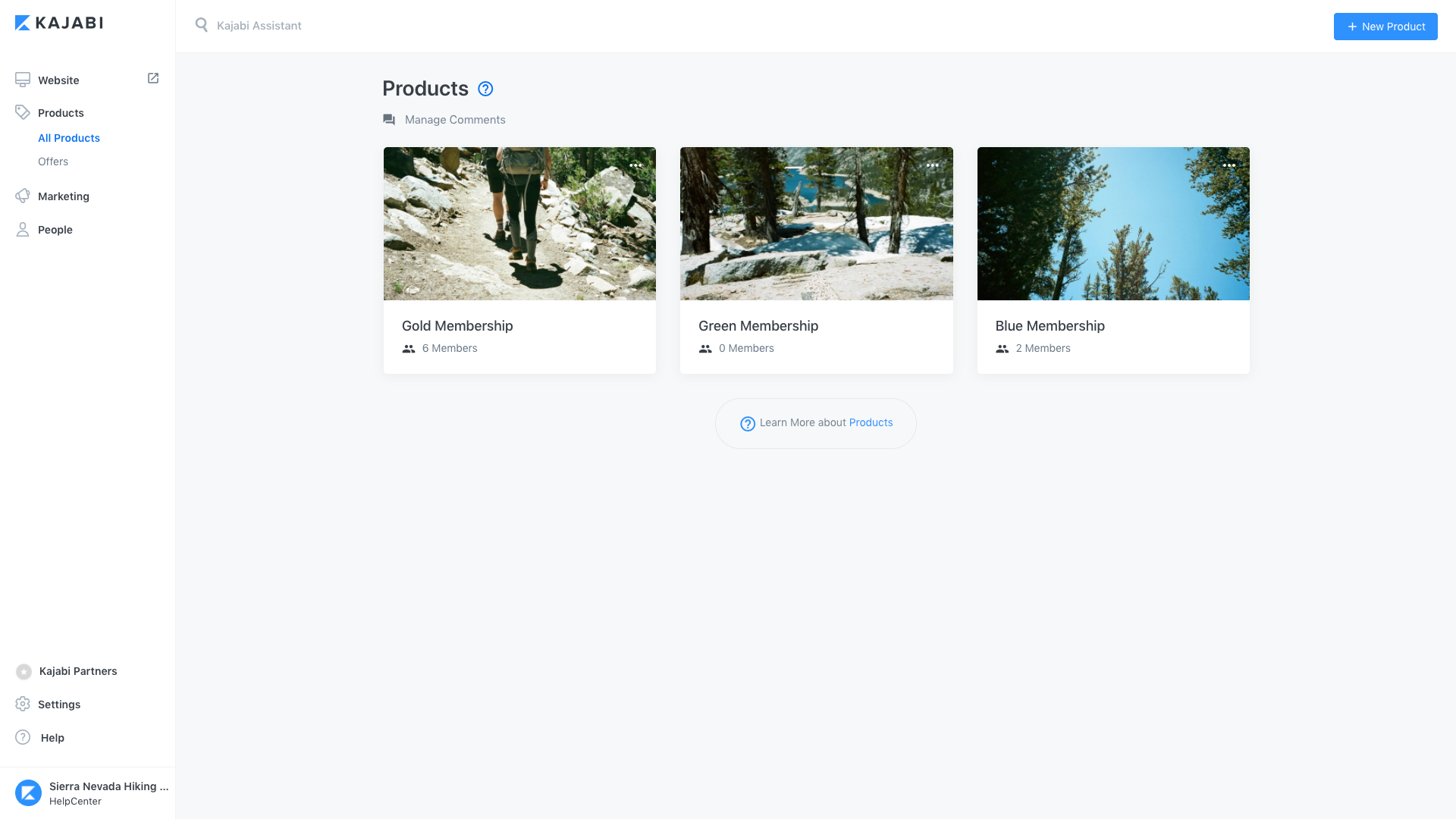 ---
Step 2. Create an offer for each product
Create your Membership Levels as Offers:
Create an Offer for each membership level Product you have created.
Attach your Products to each respective membership offer.
In the example site, we created a Gold Hiking Membership product and attached it to the "Gold Membership" offer. Follow this model for all of your membership level offers.