Learn to access your Community with the mobile app.
---
Both you and your Community members can access your Community via mobile app (iOS and Android).
To access the app, you have two options:
Go directly to the app store and search "Kajabi Communities".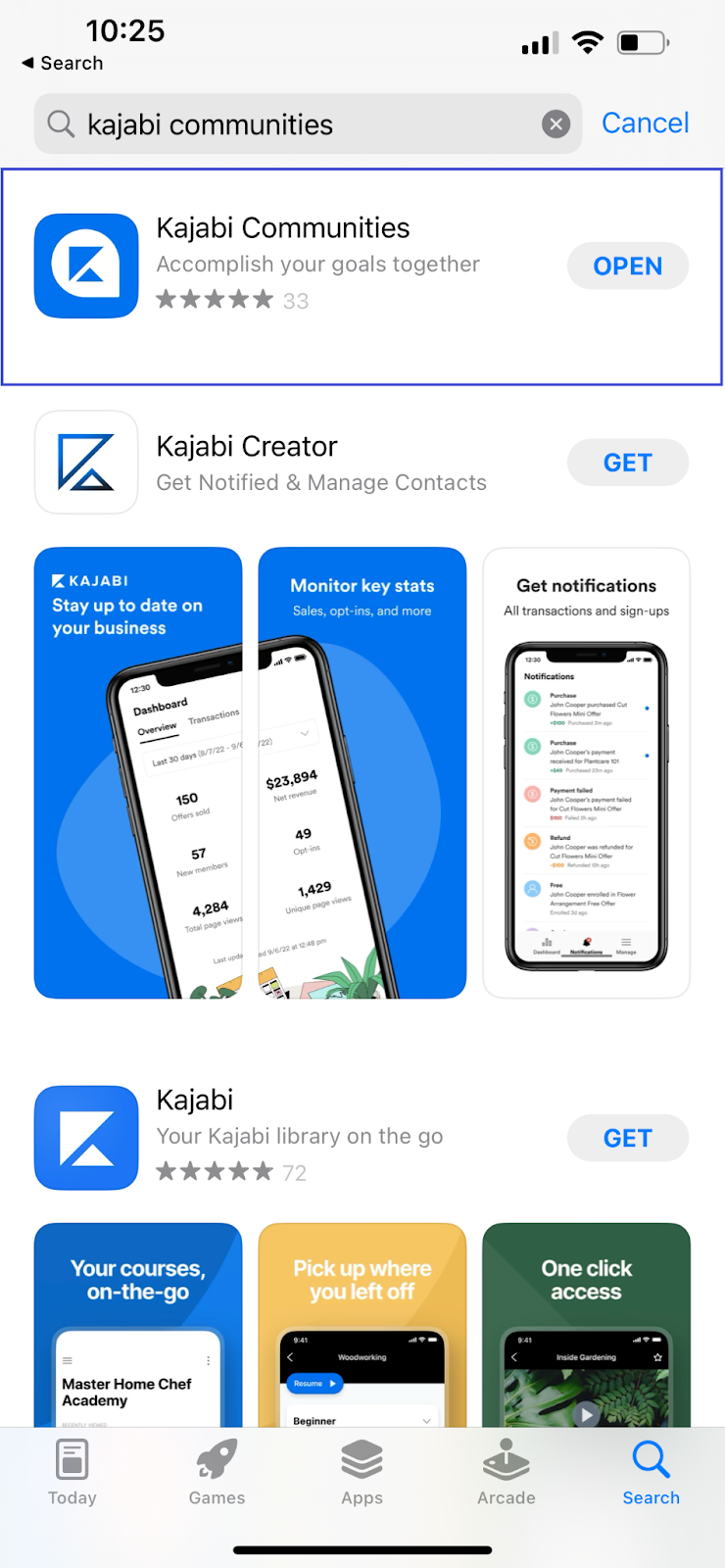 Open your Community in a web browser on your phone and look for a banner redirecting you to the app store: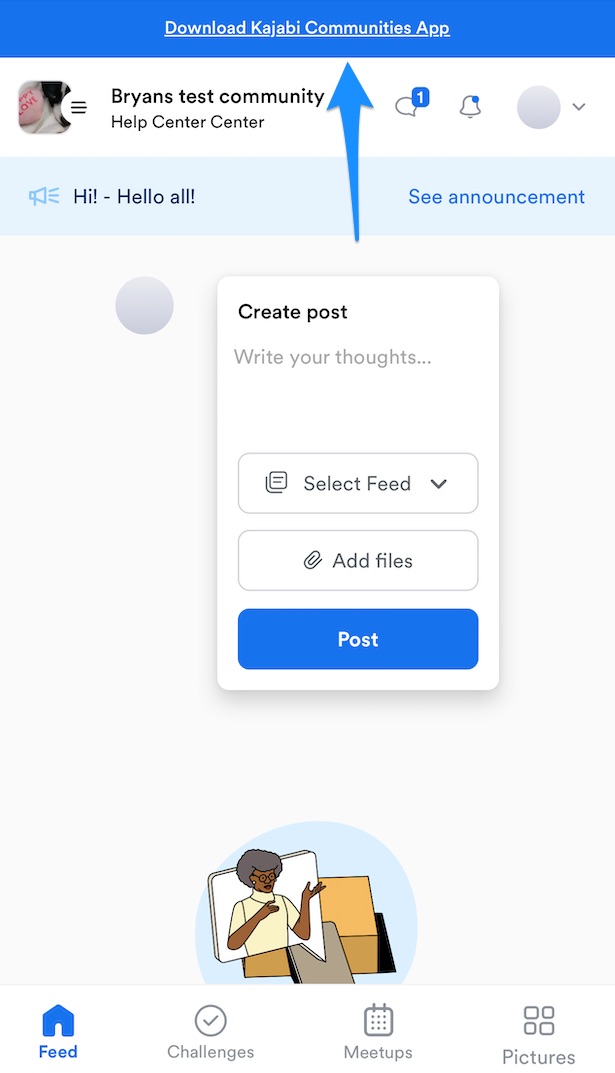 After you download the app, enter the email address associated with your Kajabi account.
Note:
It's important that you use the same email address associated with your Kajabi account. Otherwise, the mobile app will create a new profile and that new profile will not have access to your Community.
Once you enter your email, you'll be notified to check your email inbox for an access link. If you don't see this screen, you may have entered the wrong email address.
Check your email for the access link (try spam if you don't see it in your inbox!).
Clicking the link sent to you will give you access to your Community on the mobile app.
Note:
If you are a part of more than one community, you or your users will see them both there and be able to switch between them easily.
---
Still have questions? Let us know your question below to have it added to the list or reach out toSupport if you need additional assistance. Thanks for being the best part of Kajabi!