Design personalized marketing and efficiently manage your list by segmenting your contacts. Learn to organize your contacts and members in your People tab by utilizing default Segments and creating custom Segments.
---
In this article:
---
What is segmenting?
Segmenting your contacts is a method of dividing your list into small groups based on similar attributes (e.g., subscription status):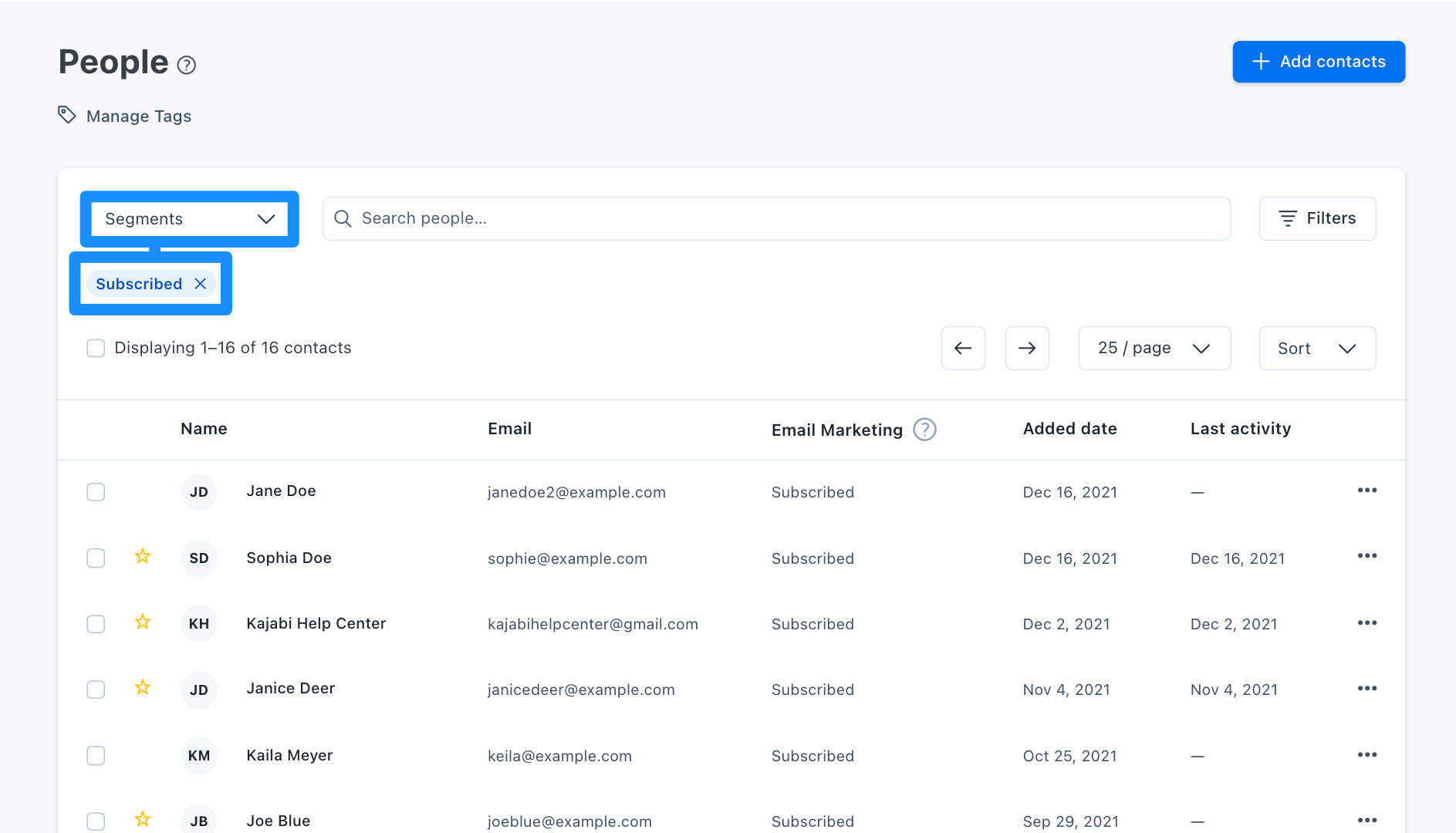 Commonly segmented groups include:
Purchasing habits,

Needs,

Lifestyle,

Age,

and I

nterests.
Segmenting is not only a method of efficiently managing your list but can also be used as a powerful marketing technique. Organizing your list in custom segments can give you insight to personalize your marketing and improve your ability to communicate with different groups of your contacts.
---
Why segment your contacts?
In short, segmenting your contacts greatly improves your ability to manage your list efficiently and design personalized marketing to better communicate with your contacts.
Creating generalized marketing to attempt to reach all of your contacts typically results in mixed responses. Some contacts may respond positively to one campaign while others may not. Regardless of how effective or creative your marketing efforts are for some, they may not reach others as intended. This can result in contacts unsubscribing or even blocking you.
Segmenting your Contacts can help you:
Segment your contacts and take control of your list to enhance and personalize your contacts experience with your brand and your business at every touchpoint.
---
Default segments
There are 4 default segments we've added to the people tab that will always be visible for ease of use: All People, Members, Subscribed, Inactive, and Excluded.
All People: A view of all of your People — this includes both Members and Contacts. Learn the difference between Members and Contacts.
Members: A Member view for only users who have purchased something from your site or have been granted an Offer.
Subscribed: A subscriber view of those that have opted-in to receive any type of emails from you.
Inactive: A subscriber view of those that have not opened your emails in the last 90 days.
Excluded: A contact that subscribed to your marketing emails, but are identified as high-risk and inactive. Learn more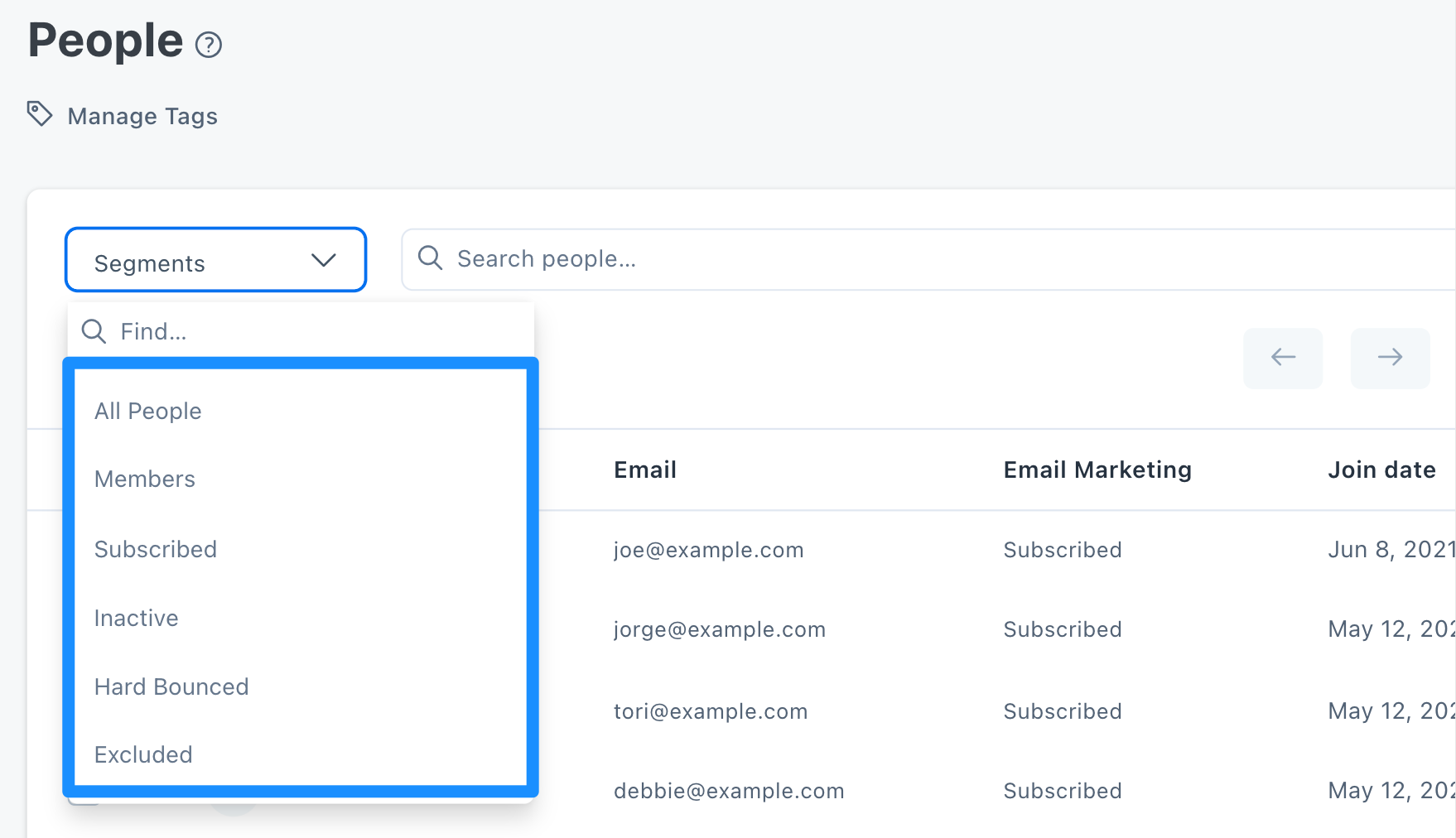 ---
Custom segments
Create custom segments based on similar attributes to better organize and design marketing campaigns for your contacts.
To create and save a custom Segment:
Open the People tab from the Dashboard.
Click Filters.
Select your Category, Conditional, and Value.
Tip:
Stack multiple filters to create an even more specific segment by simply including additional filters.
Then, click Apply.
After selecting your filter(s) save your filtered list into a Segment by clicking Save as Segment.
Then, create a title for your Custom Segment.
Click Save:
Access your custom segment in your People tab, when sending Email Campaigns, creating Automations, adding Tags, and reviewing your Analytics.