Learn to add Accordion Blocks to your pages built with Kajabi to organize content on your page.
---
In this article:
---
This guide refers to the latest page theme available with the Website Builder and Kajabi Pages.
If you are using the Premier Legacy Themes, please refer to the guide
here
.
What is an Accordion block?
Accordions are a great way to organize sets of content on your page, relieving your page viewers from mismanaged walls of text.
The Accordion Block behaves as a dropdown bar with a Heading Text identifying the Block. When a user clicks open the Accordion Block on your Page, they can view the Body Text: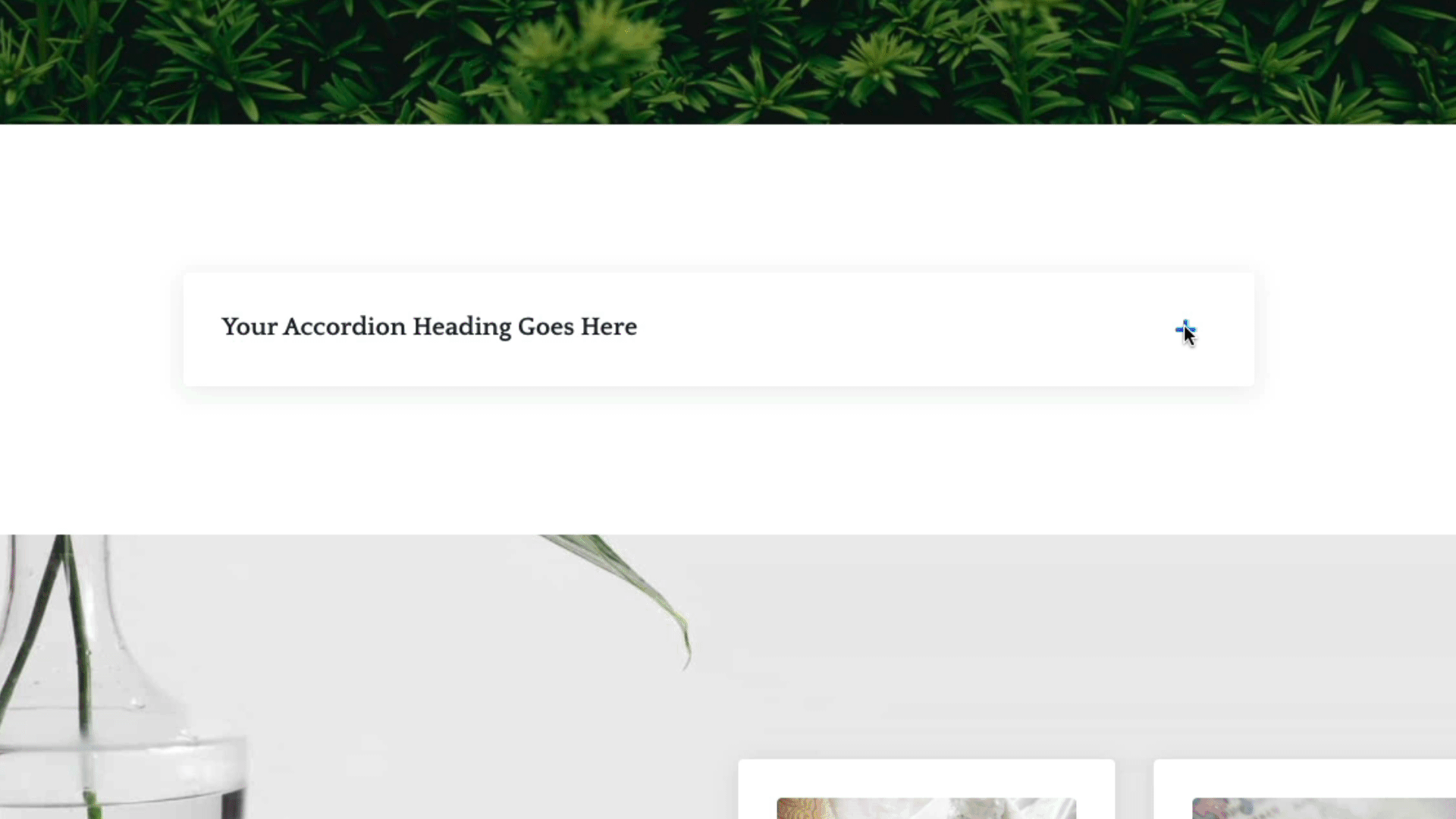 Adding an Accordion block
Open the

Website

tab from the Dashboard.
Select the Pages tab.
Open the page editor for your Page. Learn more
Click the Section you want to edit or

create a new Section.
In the sidebar, click

Add Content.
From the list, select

Accordion.
Your newly created Accordion Block will generate at the bottom of the Section.
Click

Save

to keep your changes:
Tip:
To include additional Accordion blocks in the Section, simply click
+ Add Content
within the Section editor and repeat the steps for
adding the Accordion Block
. To format your blocks in a Grid, we recommend adding an
FAQ Grid Section
.
---
Customizing an Accordion block
In an Accordion Block, configure the Width of the Block, Heading text, Body text, and configure your Block Settings: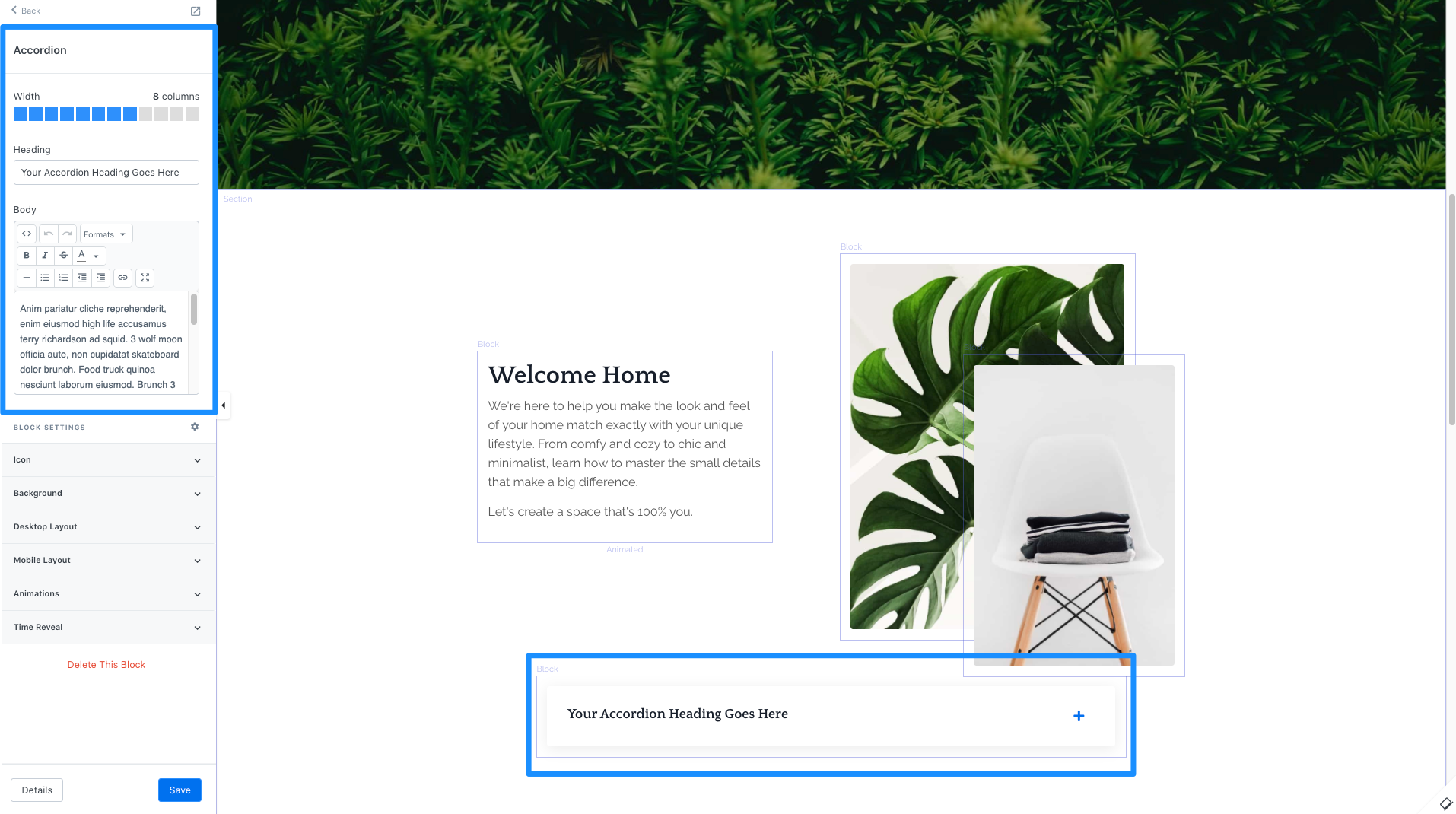 To adjust the look and feel of the Block, configure your Block Settings by customizing the:
Icon: Change the Icon Style to a Plus or an Arrow and select an Icon Color to fit your brand,
and

Time Reveal.
Accessing your Accordion Block Settings:
Open the

Website

tab from the Dashboard.
Select the Pages tab.
Open the page editor for your Page. Learn more
Hover over the Accordion Block you wish to customize and click

Edit.
Navigate to the sidebar panel to access your Accordion Block Settings: