The Theme Home is the default homepage located under the Design Tab of your Website: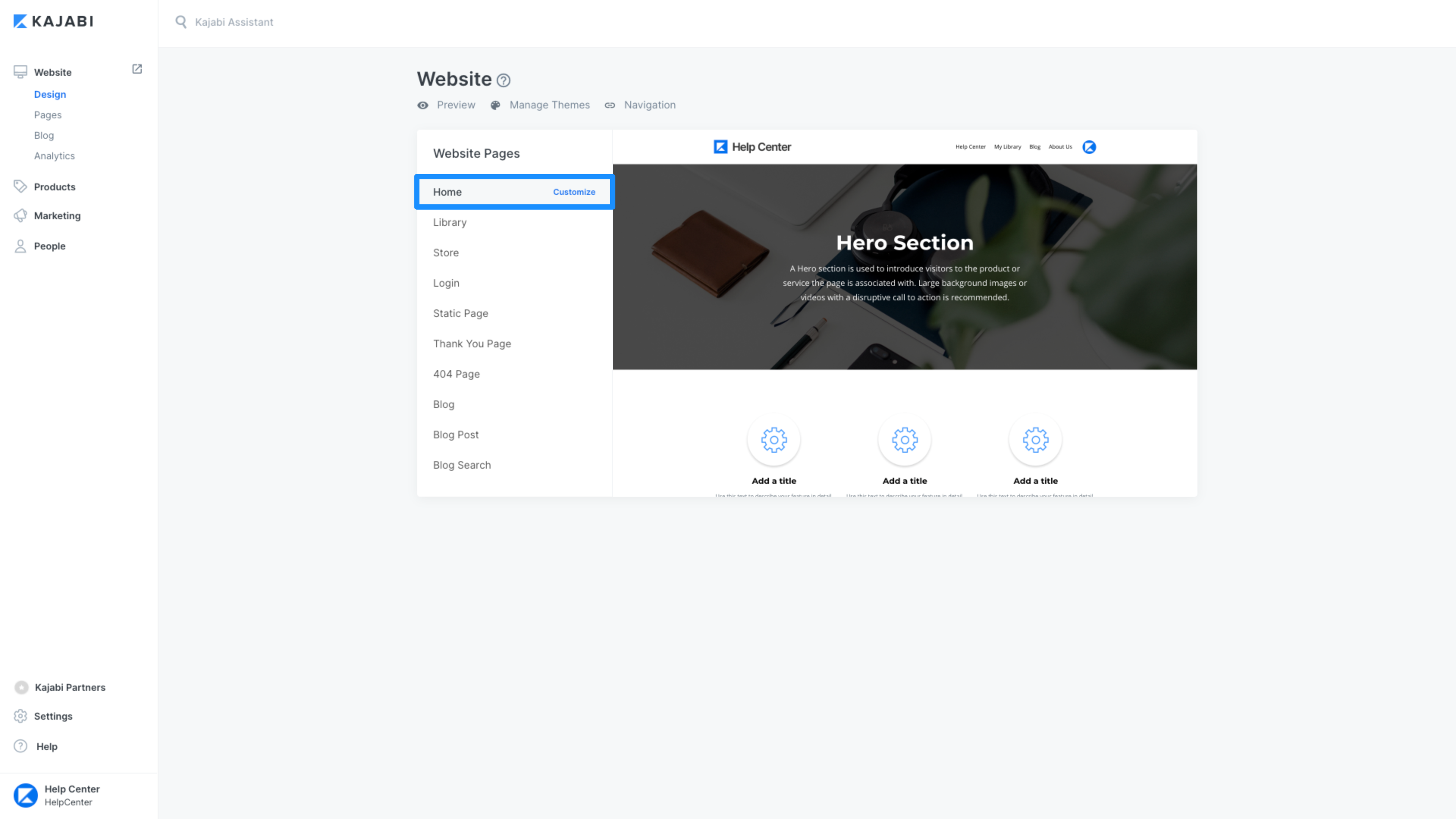 This is the default page that your site visitors will be directed to when entering your URL.
If you wish to change the location of your homepage when your visitors enter your URL to:
the Theme Home
the Login page to access the Library,
a Landing Page,
or your Store
configure your Site Details to direct your visitors to your desired page.
Read How to Change Your Homepage for details.