A general overview of product creation and what they are used for.
---
In this article:
---
What is a Product?
A Product in Kajabi can be used as an online course, resource center, membership, community, or teaching tool you can offer digitally to your customers.
Read How to Create a Product to get started building and marketing your Product.
---
Member purchase flow
When a Member purchases an Offer, they are prompted to complete their name and password to create their login credentials.
They are then redirected to their Library containing the Product(s) included with the Offer purchased.
Your Member can then return to their Library with their login credentials again and again.
Learn to preview your Member's view of your Product
---
Build your Product
Product Outline
Add, edit, and organize your content in the Product Outline. Learn more about your Product Outline.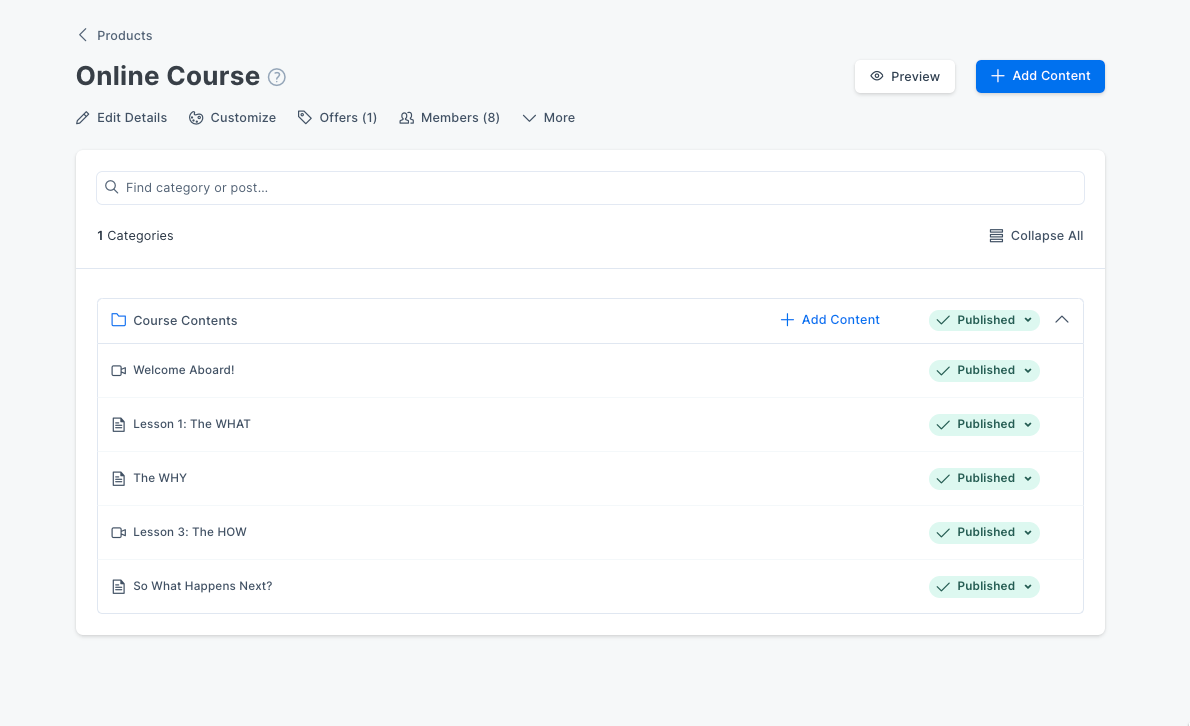 Product Posts and Categories
The content in a Product is organized into Categories and Posts:
A Post can be thought of as a lesson in your Product. Learn to create a Product Post.
A Category is an organizational tool that can be used to collect Posts under a similar heading much like a heading topic or a chapter of a book. Learn to create a Category.
Read our full article Product Post and Product Category Overview to learn more about Product Posts and Product Categories.