BETA:
This feature is currently in beta. During the beta period, users will receive free access to Creator Studio. Access and usage limits are subject to change during and after the beta.
Learn to update and edit your Creator Studio Clips.
---
In this article:
---
Customize your clips
You can edit a clip by clicking on the palette icon (Customize video) to open your video editor: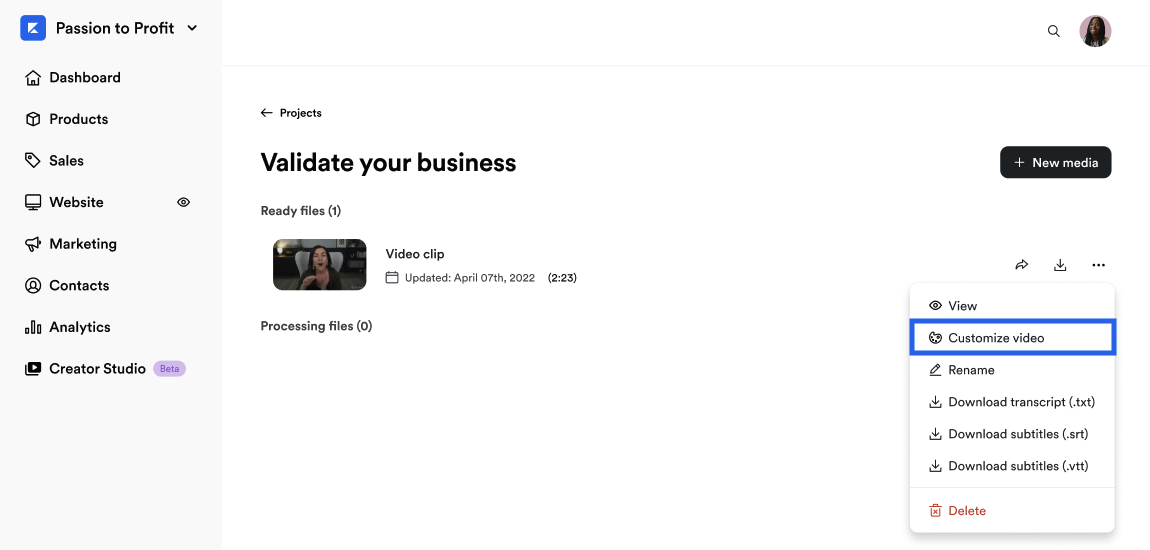 In the video editor, you can:
Change the layout (i.e., portrait, landscape, or square)
Upload images
Add text
Add shapes and icons
Add a background
Crop your video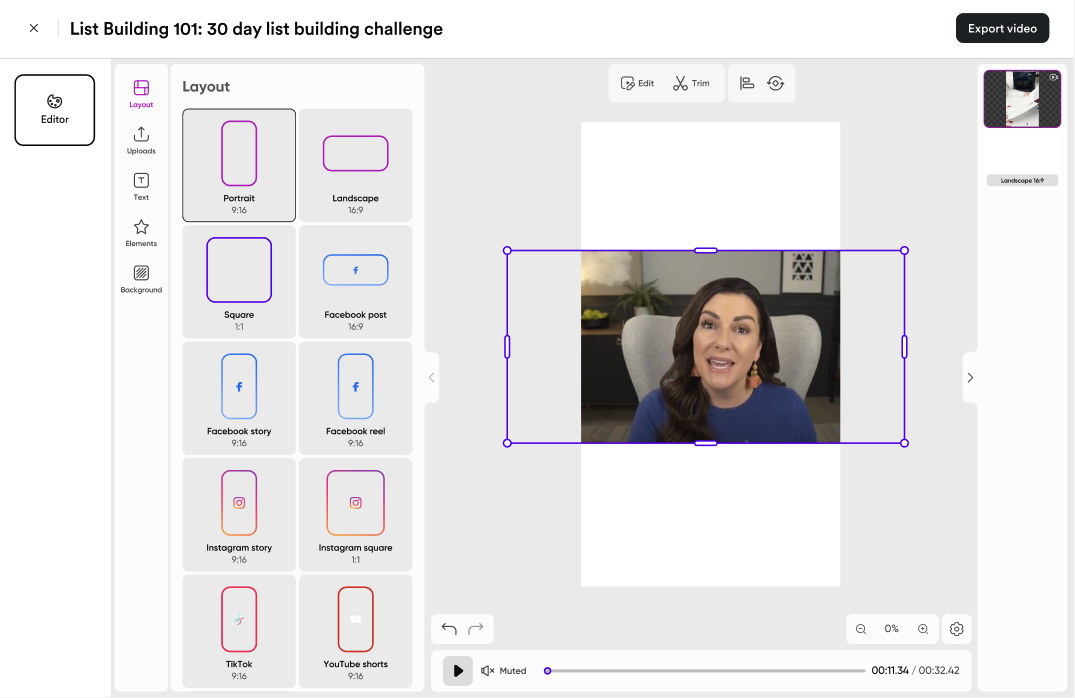 When you are finished editing your clip, click Export video to save your newly edited video clip.
The edited video clip will appear along with all of your other clips.
---
Limitations
If you leave or refresh your browser while the video editor is open, we won't be able to save your in-progress edits when you return. This feature is coming soon.
The video editor requires a video clip that was clipped from your highlights. Coming soon will be using the video editor inside Creator Studio while you're picking highlights.
---
Coming soon
More features are coming soon! A few you can look forward to:
Add audio and music
Animate text, shapes, and icons
Add open captions
---
Common errors
File size is too big
In rare circumstances, video clip files that are too large will be unable to be loaded into the video editor.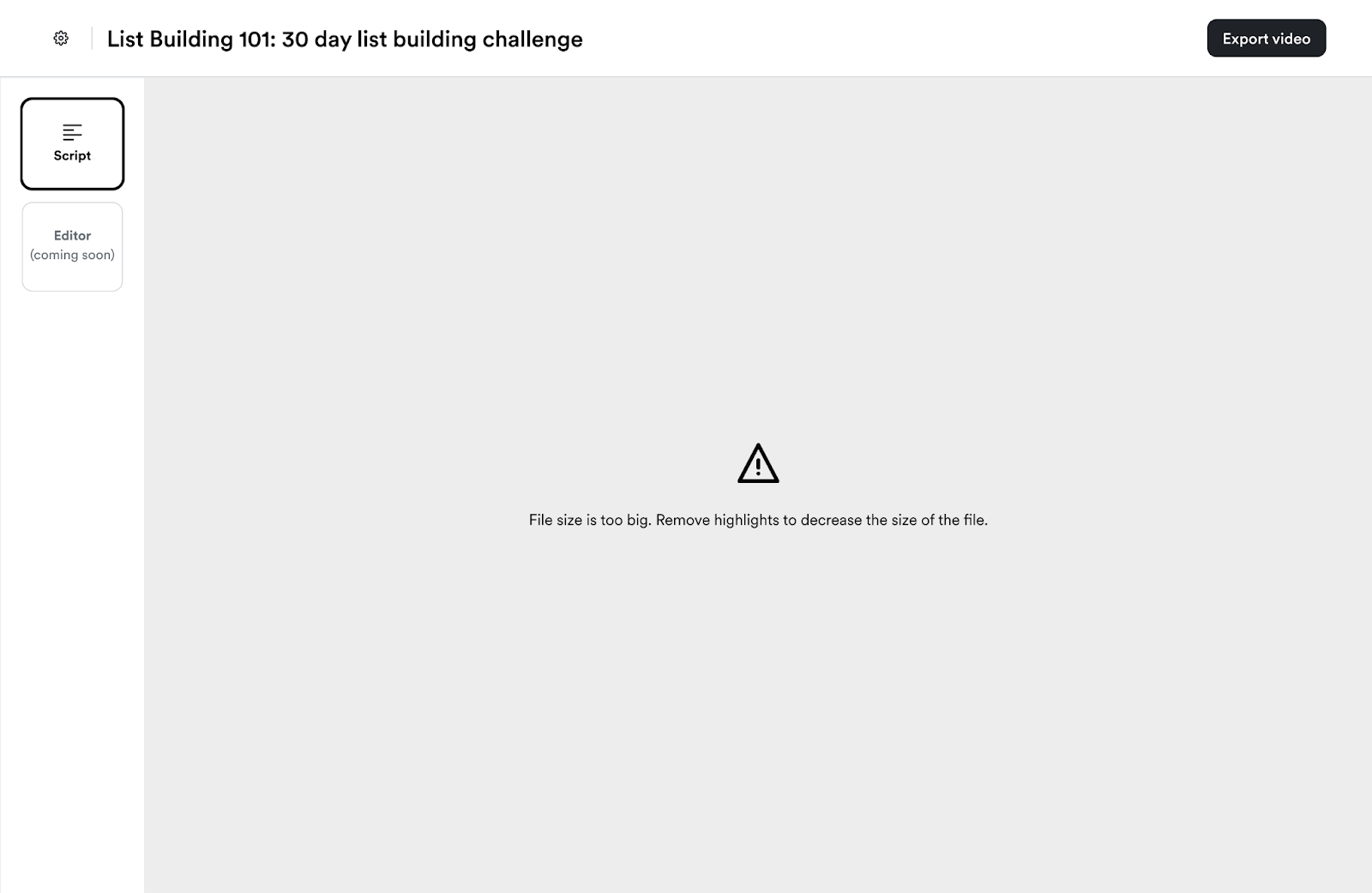 You can pick a different video clip, or make a smaller one with fewer highlights to use the video editor.
An error has occurred while loading the editor
If the video editor has failed to load, you will see the screen below: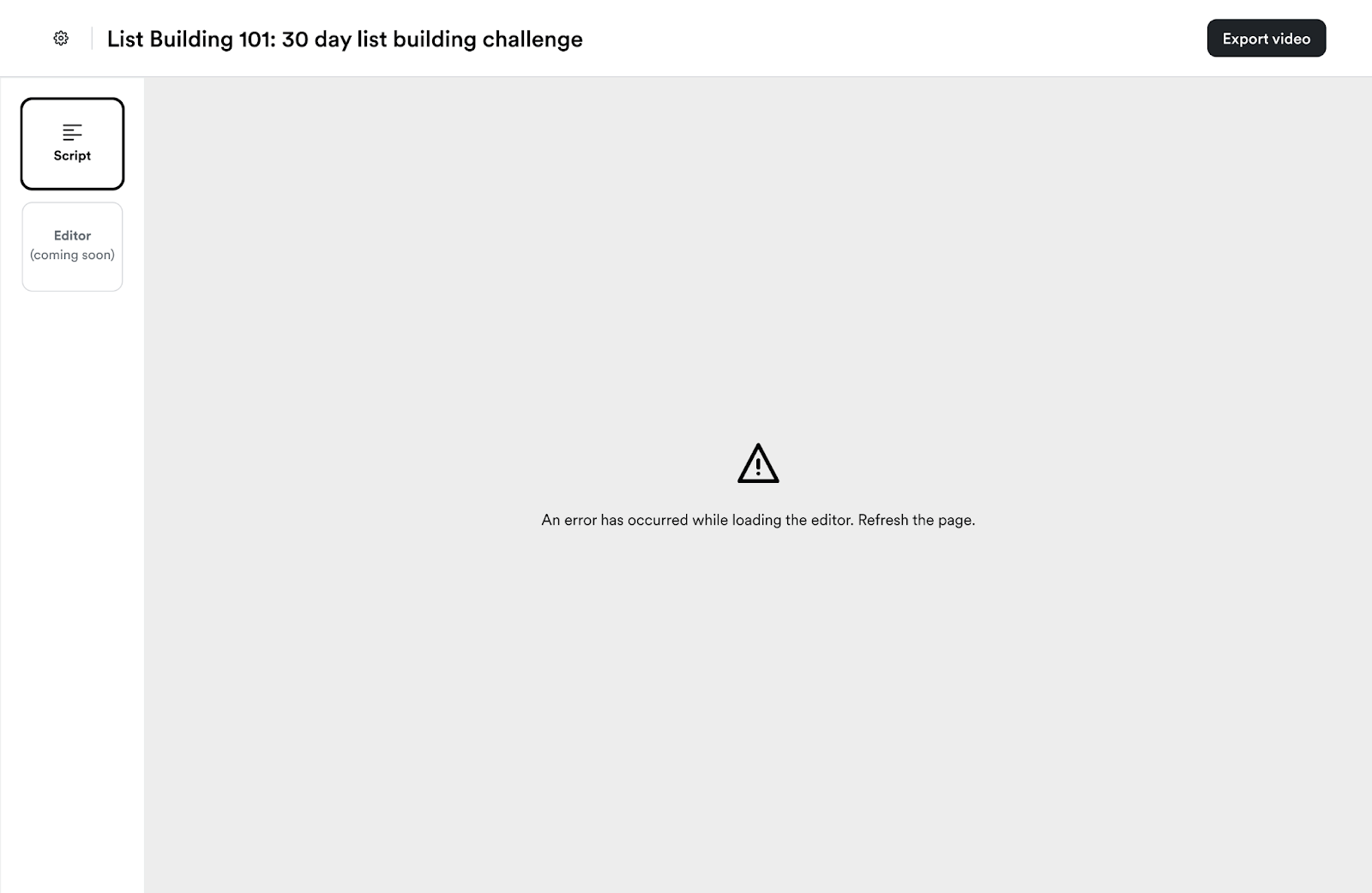 Refresh the page to resolve the issue. If the issue persists, reach out to Kajabi Support.
---
And that's how you can edit your Creator Studio Clips! Please vote below and let us know if you found this article helpful. We value your feedback. Thanks for being the best part of Kajabi!