Need inspiration for your Kajabi Community? Check out a few community examples with the Community Showcase.
---
In this article:
---
What is the Community Showcase?
The Community Showcase is a brand-new Kajabi site that highlights user-made Communities! This benefits you and your Community in many ways, including:
How other Heroes are using their Communities to generate income.

You can preview free and paid Communities!

Check out how other Heroes have set up their Communities and Funnels.

See how Heroes are using Access groups, Challenges, Meetups & Circles

Gain ideas and insight from other Heroes who have successful Communities.
The Community Showcase is a way for us to bring a spotlight to successful Communities, as well as help other Heroes build their own successful and income-generating Communities!
---
How to view the community showcase
Learn from successful Communities and get inspired to build your own by visiting Kajabi's Community Showcase.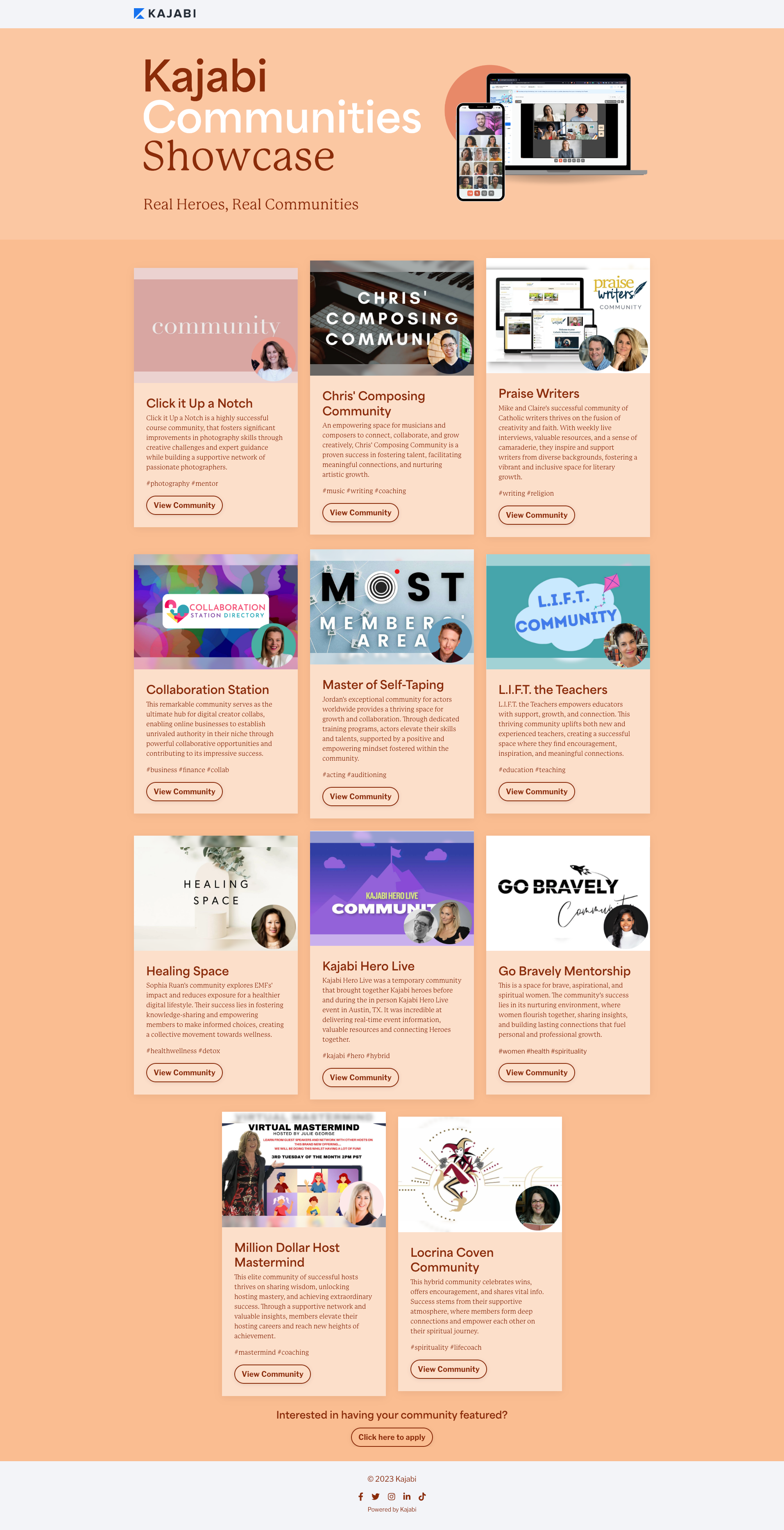 ---
How to apply to be featured on the Community Showcase
Here is how to apply to get your community featured on the Kajabi Community Showcase!
Submit your application to be featured here.

Fill out all the questions in the application form. Answering all the questions is required. Including the video!

Expect to hear from us within a week, letting you know if you are accepted or not, or if we need more info!
---
And that's how you can use the Community Showcase to help you get started with your very own Kajabi Community. Please vote below and let us know if you found this article helpful. We value your feedback. Thanks for being the best part of Kajabi!