Learn to add an FAQ Section to your pages built with Kajabi to address frequently asked questions from your audience and display the question and answer in a dropdown format. This is a great Section to save space and encourage your page visitors to interact with your site.
---
In this article:
---
This guide refers to the latest page editor available with the Website Builder and Kajabi Pages.
If you are using the Premier Legacy Themes, please refer to the guide
here
.
Open the Website

tab from the Dashboard.
Select the Pages tab.
Open the page editor for your Page. Learn more
Navigate to the sidebar panel.
Click Add Section.
Select your Section from FAQs to Preview.
Click Add to generate the Preset Section to your Page:
Tip:
Although the FAQ Section is commonly used to address frequently asked questions, add and test the FAQ Sections to see how you can best design your site with the FAQ Section according to your vision!
---
FAQ vs. FAQ Grid
The FAQ Section generates a sequential list of Accordion blocks, whereas the FAQ Grid Section generates Accordion blocks in a Grid layout.
Customize your FAQ Sections by editing the Accordion Blocks and Section Settings to change the appearance, behavior, and content.
Section Settings:
FAQ: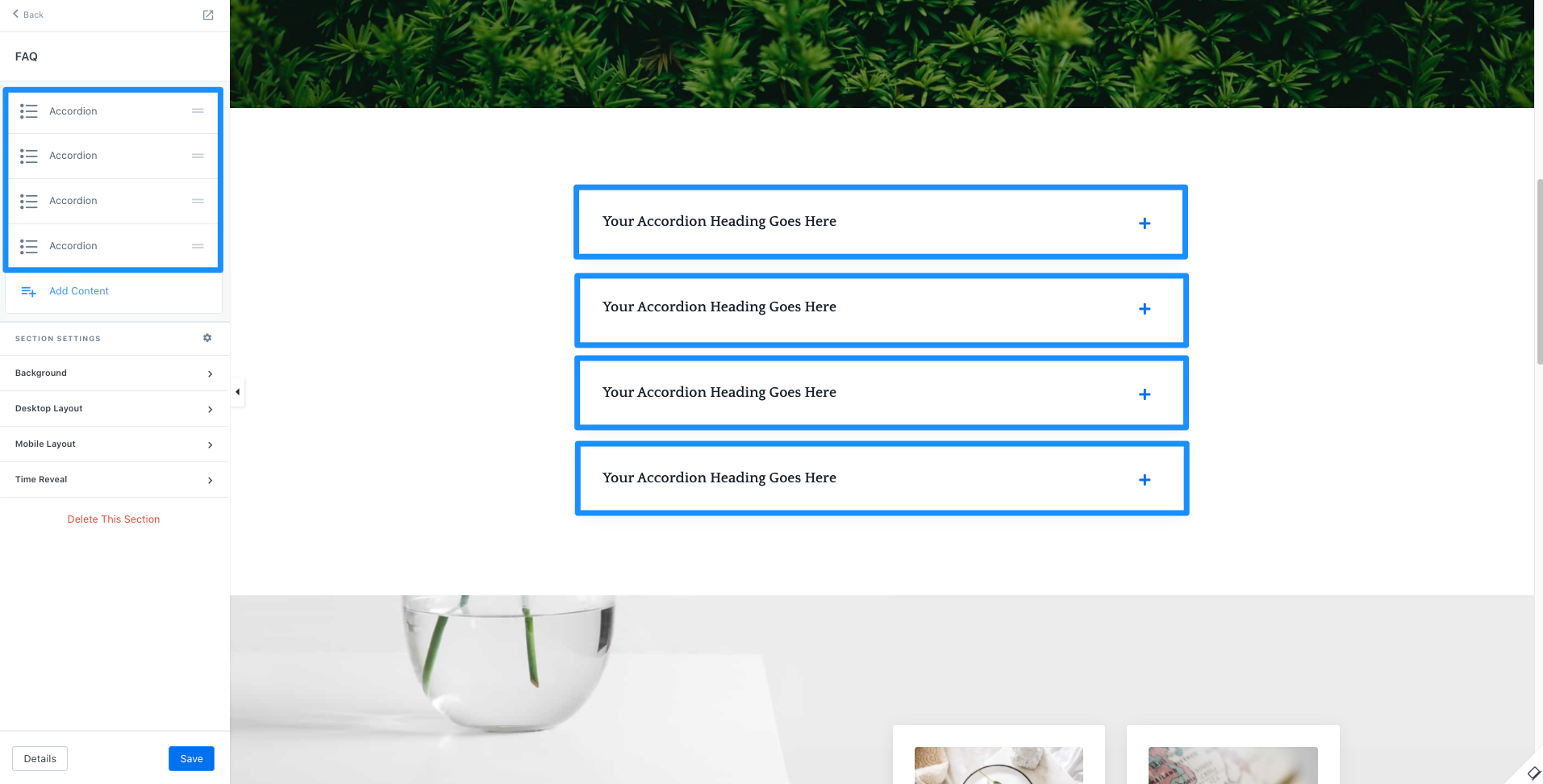 FAQ Grid: